NEWS
Religious Authority
The Imam Shirazi World Foundation calls on Taliban terrorist movement to be guided by the biography of the Prophet and Imam Ali, peace be upon them, in managing the affairs of the country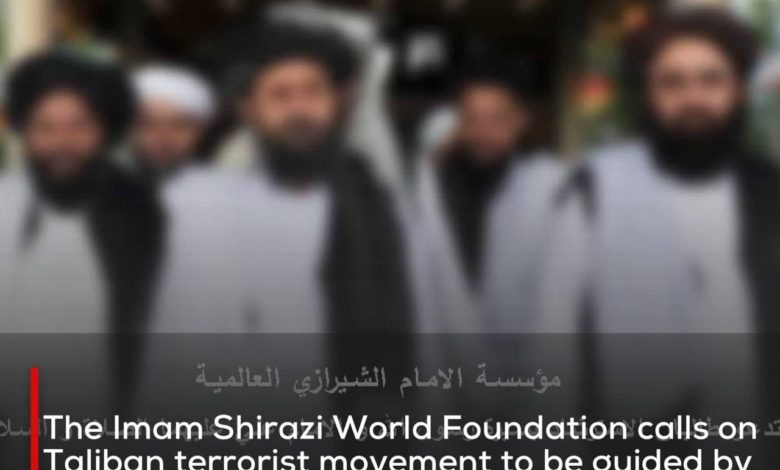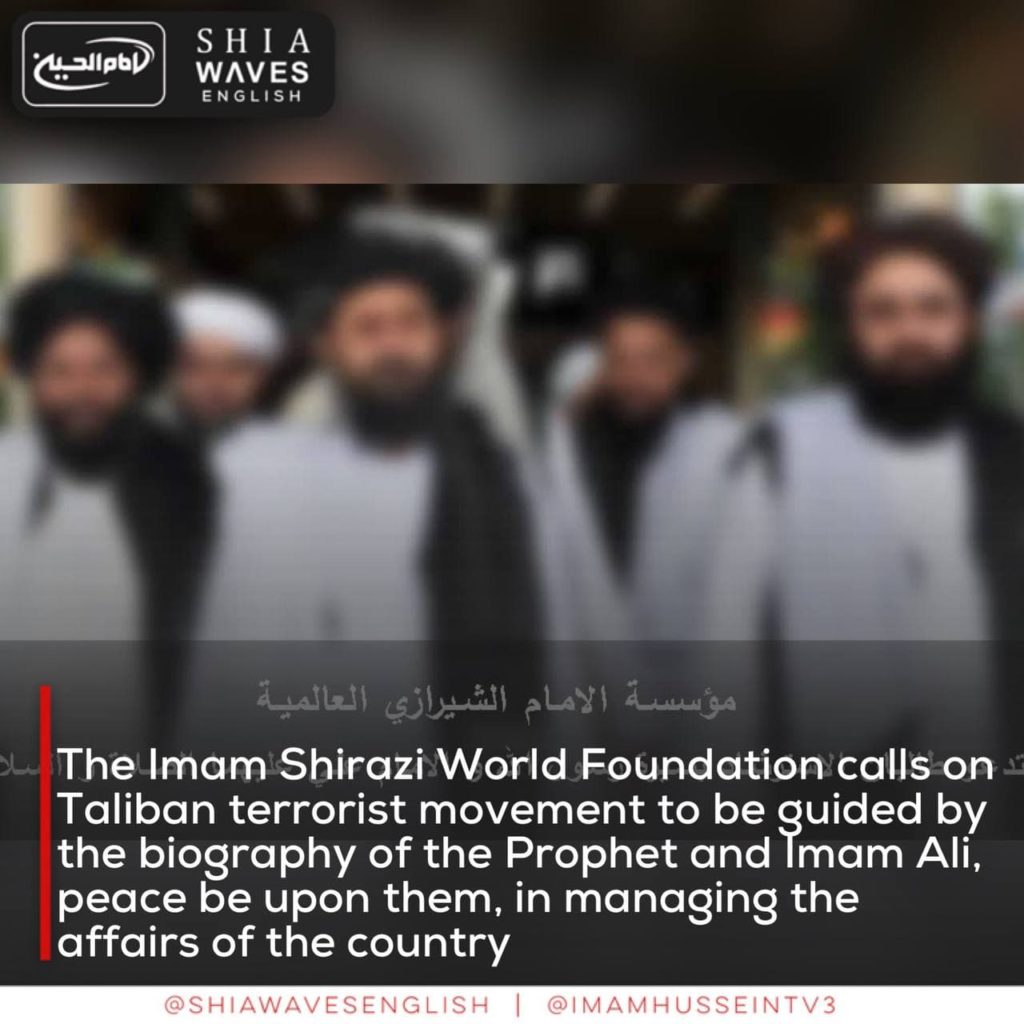 ---
The Imam Shirazi World Foundation called on the Taliban terrorist movement to be guided by the biography of the Messenger of God and the approach of Imam Ali, peace be upon them, in managing the affairs of the country and people, especially as it has come to dominate the reins of power in the state of Afghanistan.
In a statement, the Foundation said that it had sent a written message to Taliban leaders, calling for the movement's commitment to establishing social justice in the administration of the state, and working to establish security and safety and preserve respected rights.
It added, "We are enclosing with the letter the Foundation sent to the movement's new leaders a copy of the book (Politics from the Reality of Islam) by the Supreme Religious Authority, Sayyed Sadiq al-Husseini al-Shirazi."
The Foundation indicated that the purpose of sending the book is to inform the leaders of the Taliban, of one of the bright pages of the Islamic government established by the Messenger of God, peace be upon him and his progeny, and followed by the Commander of the Faithful, Ali, peace be upon him, in his caliphate.