Holy Shrines
NEWS
Ahlulbayt lovers arrive in Imam Ali Holy Shrine to revive martyrdom anniversary of Lady Fatima al-Zahraa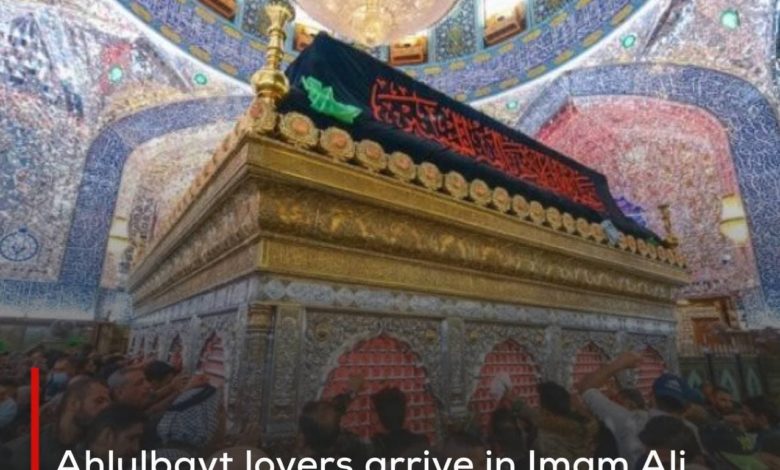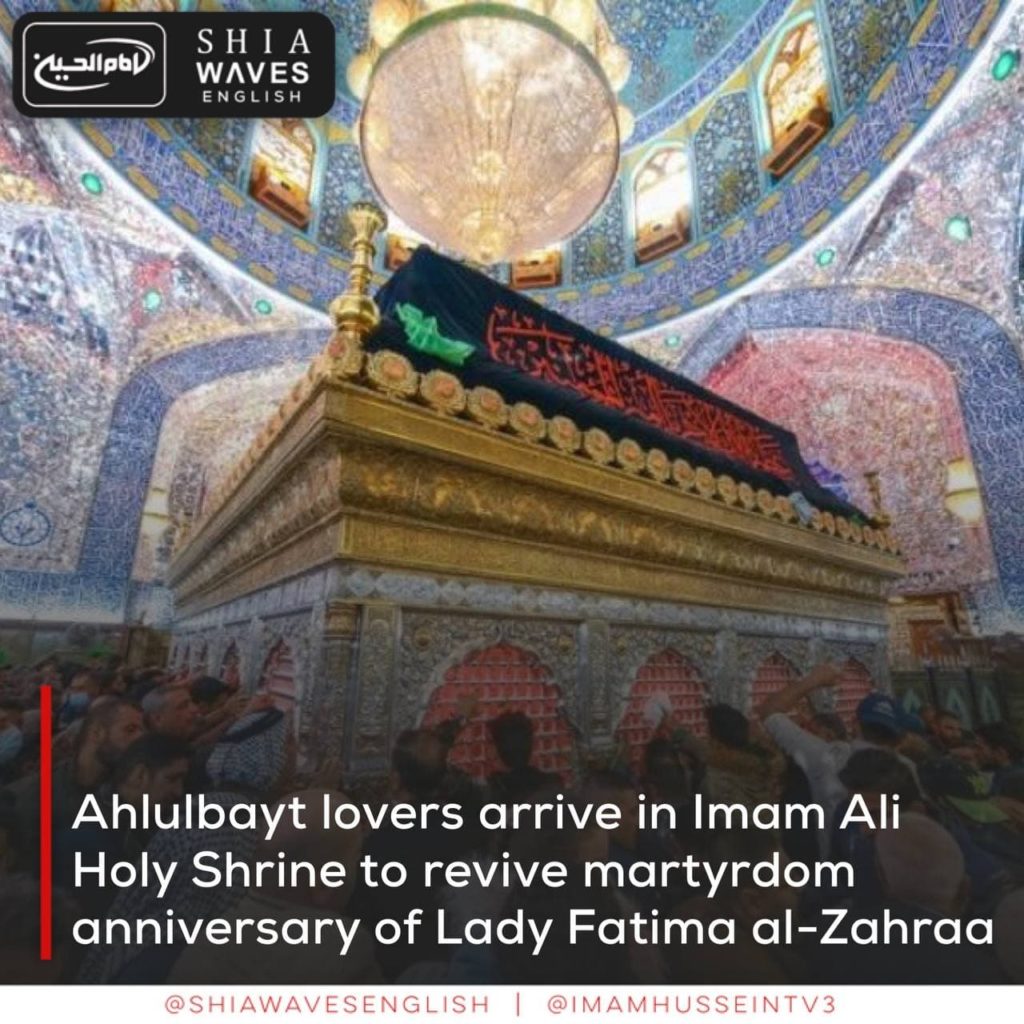 ---
Ahlulbayt followers visited Najaf to commemorate the martyrdom anniversary of Lady Fatima al-Zahraa, peace be upon her, at the Holy Shrine of Imam Ali, peace be upon him, according to the third and final narration.
Imam Ali Holy Shrine has mobilized its service, health and security departments to receive the pilgrims reviving the painful occasion.
There are three narrations about the martyrdom anniversary of al-Zahraa, peace be upon her: the first is on the 8th of Rabi' al-Thani, the second is on the 13th of Jumada al-Awwal, and the third and final is on the 3rd of Jumada al-Thani.