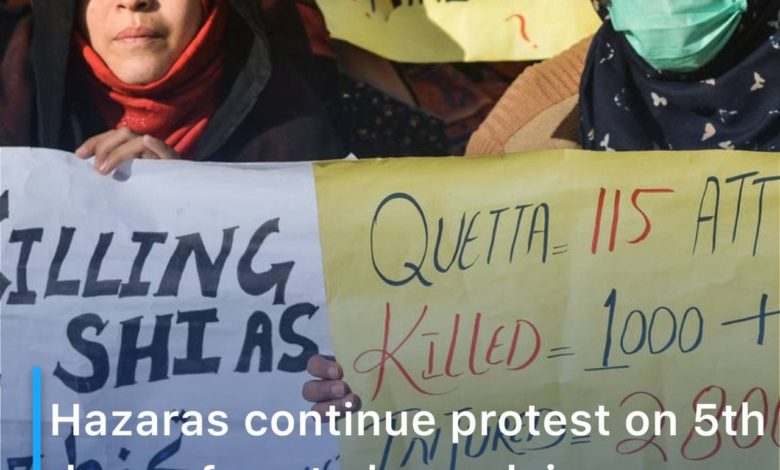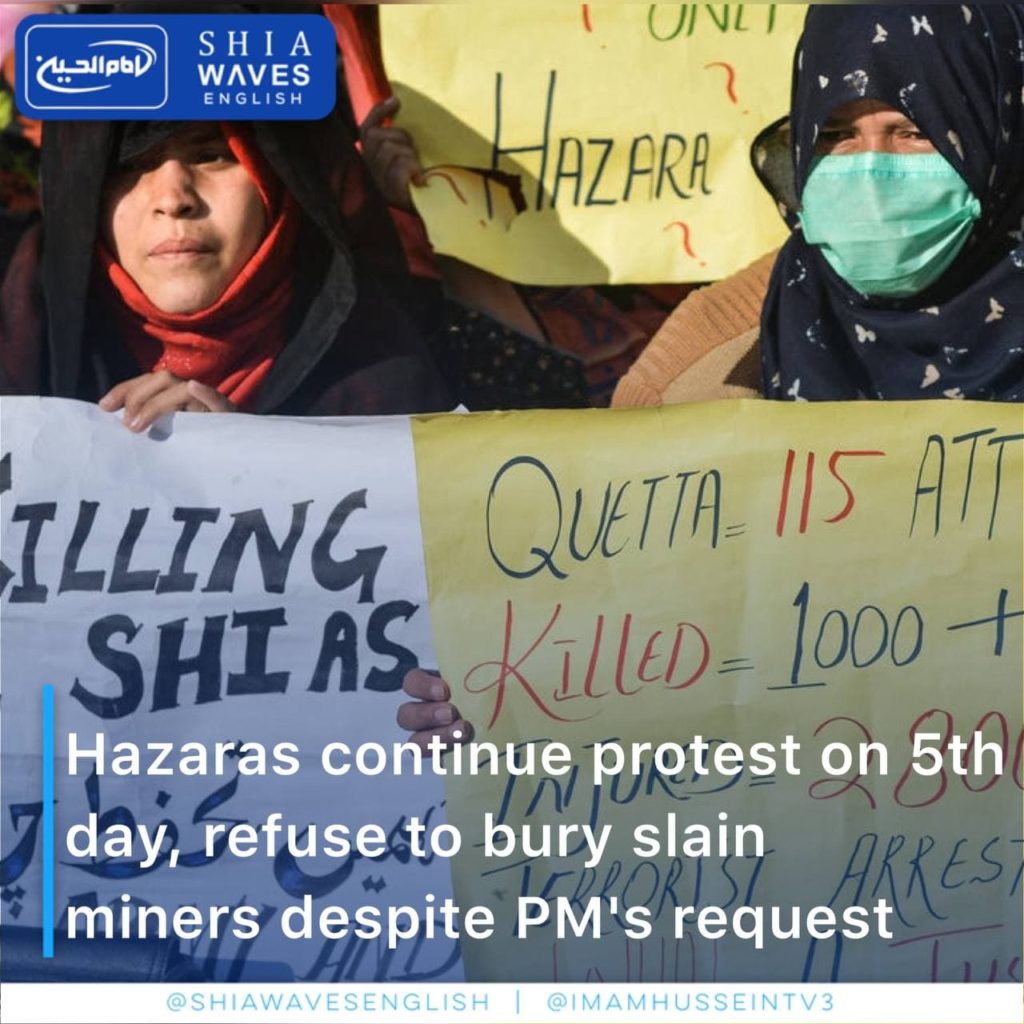 ---
Despite Prime Minister Imran Khan's request to move ahead with the final rites of the slain miners and an assurance that he would visit them "very soon", Balochistan's Shia Hazara community continued to protest for a fifth straight day on Thursday, refusing to bury those who were brutally killed over the weekend in the province's Mach area.
Sources told Dawn that the prime minister has decided to visit Quetta "soon" to express solidarity with the members of the community but the date and time of his visit are "being kept secret due to security concerns".
On Sunday, armed attackers slit the throats of 11 miners in a residential compound near a mine site in Balochistan's Mach coalfield area, filming the entire incident and later posting it online. The gruesome attack was claimed by the militant ISIS terrorist group.
Since then, thousands of Hazaras have staged a protest along with coffins containing the miners' bodies in the western bypass area in Quetta, while members of their community have also held protests in Karachi.
Despite extremely harsh weather as the mercury drops to below freezing point, the mourners, including women and children, have refused to leave until the premier meets them and the killers are brought to justice.