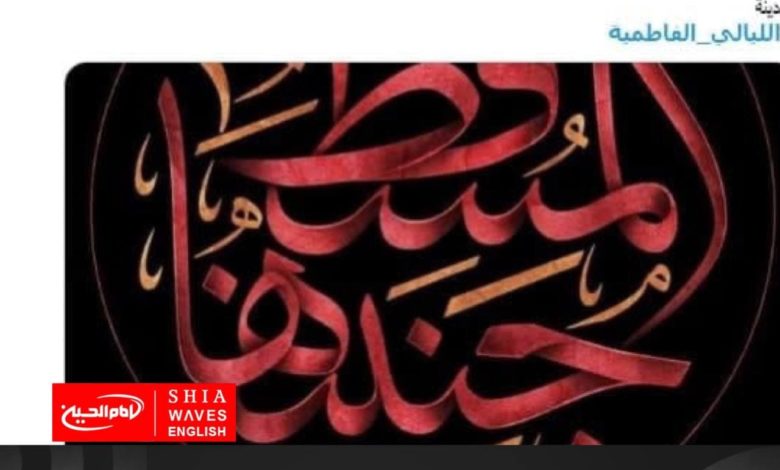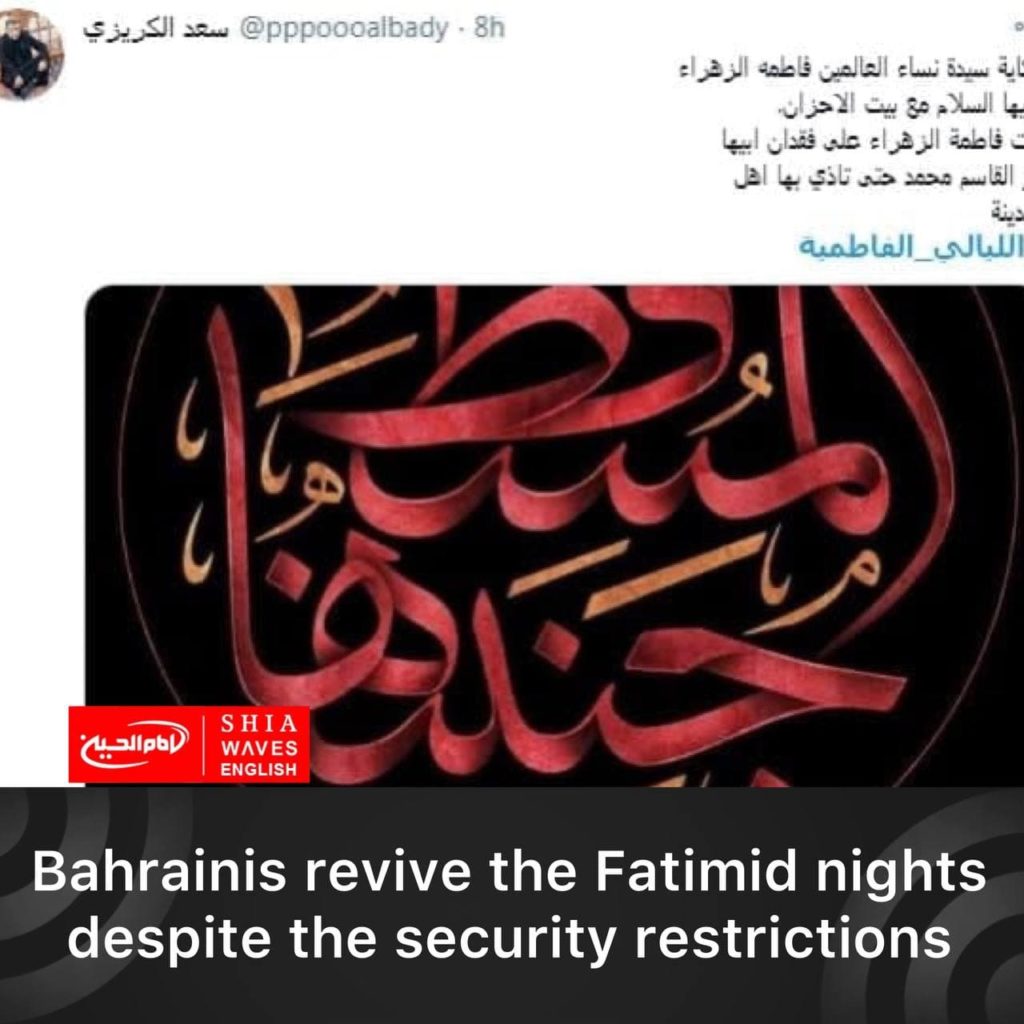 ---
Followers of the Ahlulbayt, peace be upon them, in Bahrain, commemorated the martyrdom anniversary of Fatima al-Zahraa, peace be upon her, and revive the sorrowful Fatimid Nights.
The commemoration comes at a time when the Shias in Bahrain are practicing the religious rituals under pressure and threats, but the believers insist on reviving the occasion despite the security restrictions imposed on them.
Bahraini activists launched the hashtag #FatimidNights on Twitter, commemorating the oppression and woes that befell the daughter of Prophet Muhammad, peace be upon him and his progeny, stressing that they were "wronged just as the Mistress of the Women of the Worlds was wronged."
Media sources, followed by Shiawaves, reported that "Bahrainis are subjected to constant harassment and restrictions in practicing the Hussaini rituals and reviving the occasions of the Ahlulbayt, peace be upon them."
The Shias of Bahrain revived the Fatimid Nights, while taking into account the health measures, to introduce to the world the great woman and the oppression she suffered.