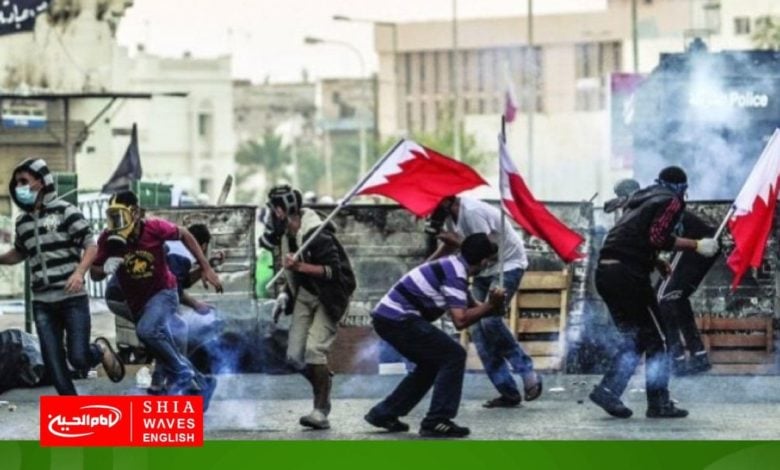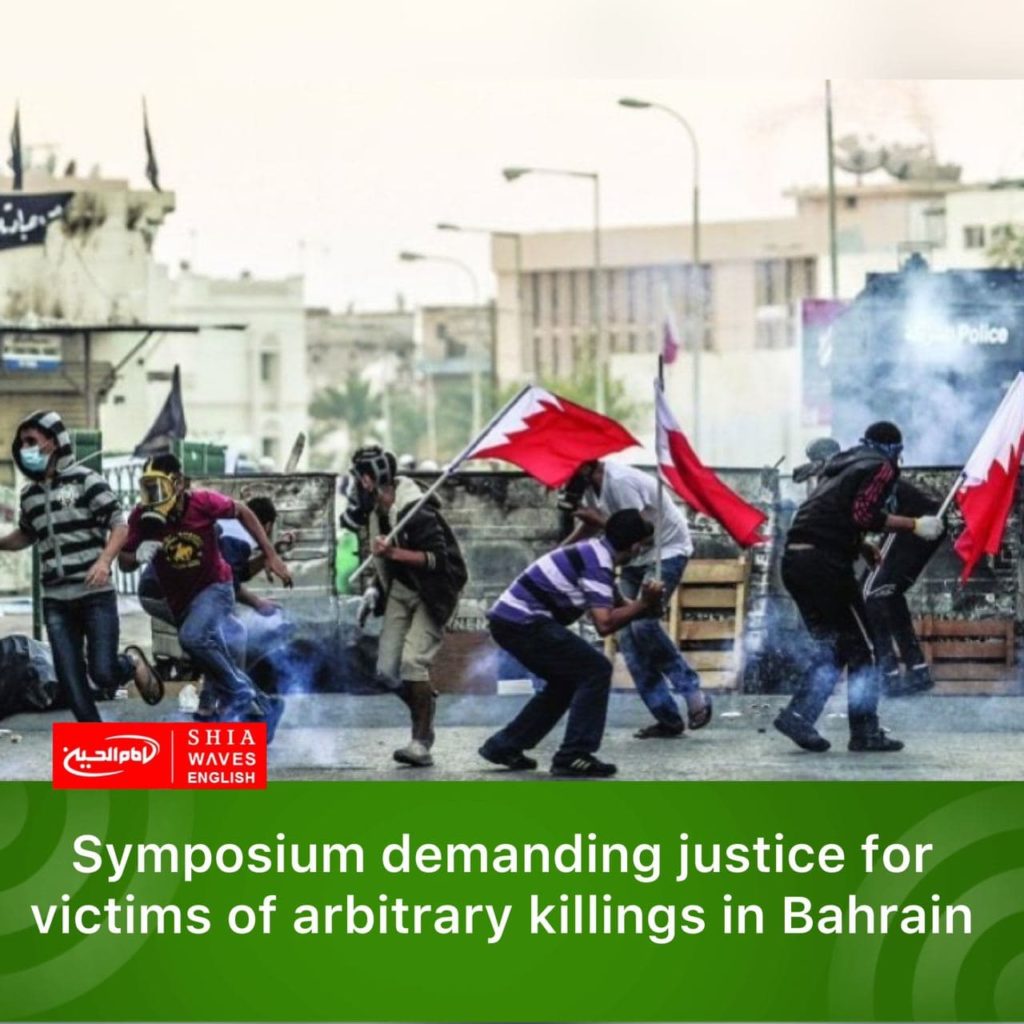 ---
Americans for Democracy and Human Rights (ADHR), in cooperation with the European Center for Democracy and Human Rights (ECDHR), held a symposium to demand justice for victims of extrajudicial killings, in conjunction with the commemoration of Bahrain's Martyrs Day.
The symposium included speeches by the writer and filmmaker Jane Marlowe, who spent 3 weeks in Bahrain in 2012, filming her film "Watch Bahrain", and the activist Tara O'Grady who contributed to advocacy strategies for the release of doctors in Bahrain, and former Human Rights Watch activist Saeed Haddadi who worked in the Middle East, specifically Bahrain.
Jane Marlowe began her talk about her documentary film, specifically about a young photographer and his grieving mother because of his death while filming the Bahrain protests in 2011, and Jane showed scenes from him documenting the idealism of the bitter reality in Bahrain and the oppression suffered by the people and everyone participating in demonstrations against the ruling regime in the country.
She also expressed her gratitude for her ability to document this suffering and present it to the world. "I was in Bahrain for two weeks in 2012 and I photographed the impact of the repression on people, especially the families of the victims," she added.
Tara O'Grady, one of the most prominent activists and human rights defenders, raised concern about the British government's training of police officers and Bahraini forces in the United Kingdom, who were later involved in killing, sexual harassment and torture of protesters and opponents in the most horrific ways, and she gave great examples of young men, women and children exercising the right to demonstrate.
The symposium shed light on the suffering of political prisoners in prison, preventing them from communicating with more than five people, the outbreak of Coronavirus among prisoners, and the lack of preventive health measures.