NEWS
Definition of Misbah Al-Shariah book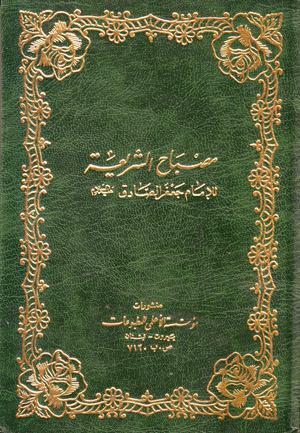 an ethical science book attributed to Imam Sadiq, peace be upon him
Misbah Al-Sharia Book, an ethical science book attributed to Imam Sadiq, peace be upon him.
The book was assigned to Imam al-Sadiq, in two subjects, by Sayyed Ibn Tawoos, while it was described as a highly considerable book by the famous al-Nouri.
Consisting of around 100 chapters, Misbah al-Sharia tackles good qualities such as honesty, sincerity, piety and generosity, and also the bad behavior such as hypocrisy, ignorance, envy, arrogance, greed and avarice.
There wereHadiths in the book regarding Allah's prophets and the infallible imam, peace be upon them all, as well as the true companions of the Prophet, peace be upon him and his family.