NEWS
Imam Hussein Holy Shrine treats patients of martyrs' families free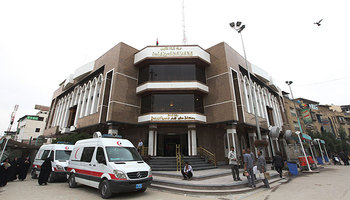 Holy Shrine of Imam Hussein has drawn a group of specialized medical staffs to perform free
The General Secretariat of the Holy Shrine of Imam Hussein has drawn a group of specialized medical staffs to perform free operations on patients of martyrs' families and the deprived.
According to reports, complex operations have been successfully performed at the hospital like spinal and nerve restoration.
The humanitarian initiative of the Imam Hussein Holy Shrine is presented to all poor who can't afford to pay for the costly operations and for the patients of the martyrs' families who are fighting for the freedom of the Iraqi land.