NEWS
Iraqi army liberates Ramadi from IS terrorists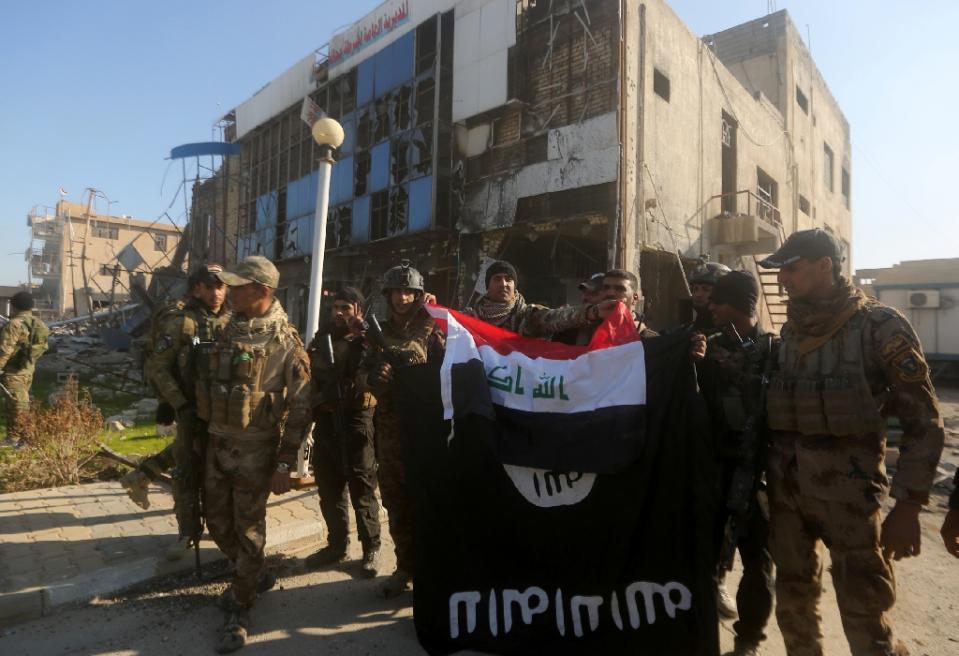 first major victory for Iraqi army since it collapsed in the face of an assault by the terrorists
Iraq's army said it had defeated the so-called Islamic State fighters in a provincial capital west of Baghdad, the first major victory for Iraqi army since it collapsed in the face of an assault by the terrorists 18 months ago.
State television broadcast footage of troops, Humvee vehicles and tanks advancing through Ramadi streets.
Television also showed nighttime celebrations in mainly Shia cities south of Baghdad, for the victory in Anbar, with people d waving Iraqi flags from cars.
Iraqi government said the next target after Ramadi will be the northern city of Mosul, by far the largest population center controlled by the so-called Islamic State in either Iraq or Syria.