NEWS
Iraqi PM underlines ensuring security for Arbaeen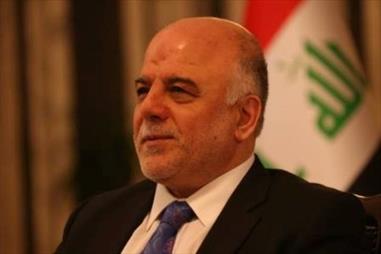 Haider al-Abadi stressed the need for taking measures to ensure the security of pilgrims
Iraq's Prime Minister Haider al-Abadi stressed the need for taking measures to ensure the security of pilgrims during the ceremonies marking Arbaeen.
He made the remark in a meeting with Aqil al-Turaihi, the governor of Karbala, and a number of other officials from the province.
In the meeting, security measures and preparations made to serve the Arbaeen pilgrims were discussed.
Arbaeen comes 40 days after Ashura, the martyrdom anniversary of Imam Hussein, peace be upon him.
Many pilgrims walk all the way from various Iraqi cities and some even from bordering countries to Karbala on this occasion.
Last year, around 20 million pilgrims from all over the world gathered in Karbala to attend the mourning ceremonies marking Arbaeen.