NEWS
A theatrical play in Holy Karbala depicts historical crimes extending from the Umayyad until ISIS eras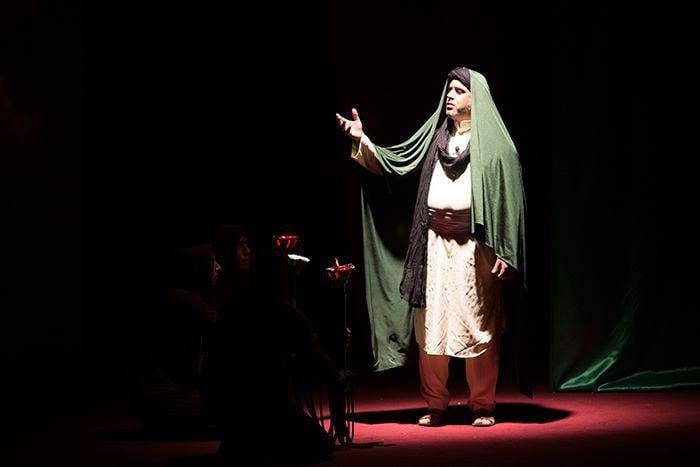 a theatrical play, titled "Al-Warethoon" was performed in the holy city of Karbala
Within the programs of Tarateel Sajjadiyyah International Festival, a theatrical play, titled "Al-Warethoon" was performed in the holy city of Karbala with the attendance of religious figures and local officials, along with poets from inside Iraq and abroad.
Mahdi Jassem, director of the play, said that it was chosen by the preparatory committee of the festival, noting that it depicts the oppression faced by the family of Imam Hussein, peace be upon him, on the hands of their enemies as well as present ISIS oppressions against the lovers of Ahlul Bait, peace be upon him.
It's noteworthy that the second edition of "Tarateel Sajjadiyyah" international festival started on November 7.