NEWS
Center for Teaching Quran Recitation Styles to Open in Baghdad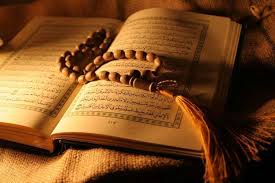 Quranic activities have grown significantly in Iraq since the fall of former dictator Sadam Hussein's regime
A specialized center for teaching various Quran recitation styles and Quranic sciences will be opened in Baghdad, the capital city.
According to reports, it was announced in the closing ceremony of the second edition of "Imam Ali, peace be upon him" course on 10 styles of Quran recitation in the city.
"Al-Haj Saleh Al-Dehlaki" Grand Mosque in north of Baghdad hosted the ceremony.
A number of Quran reciters, memorizers and Quran students of educational centers of the region as well as religious and academic figures of the country were present in the program.
The course was held under the supervision of Iraq's National Center for Quranic Sciences and Sheikh Ayad Al-Ka'bi, Iraqi Quran reciter and teacher, who supervised the Quranic instructions during the program.
Quranic activities have grown significantly in Iraq since the fall of former dictator Sadam Hussein's regime.