NEWS
Iraqi Shia football player beaten at Bahrain International Airport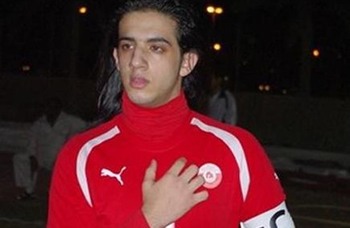 Zulfiqar Malik, was beaten and insulted at Bahrain International Airport
Iraqi Shia football player, Zulfiqar Malik, was beaten and insulted at Bahrain International Airport before the authorities sent him back to his country. 
"Arabi 21" website said that "football player Zulfiqar Malik left Iraq to join one of Bahrain's professional football clubs yet he was prevented from entering Bahrain and was beaten without knowing the reason.
Meanwhile, Bahraini authorities unveiled that they sent him back to Iraq without allowing him to take his luggage.
The Iraqi al-Sumaria Network reported that Malik said he was insulted and beaten by the Bahraini authorities in Bahrain International Airport, after he wanted to enter the country to join one of Bahrain's professional clubs," pointing out that "the Bahraini authorities sent a letter stressing that they did not welcome him."