NEWS
Iraqi Red Crescent: 1,000 volunteers daily carrying out sanitizing operations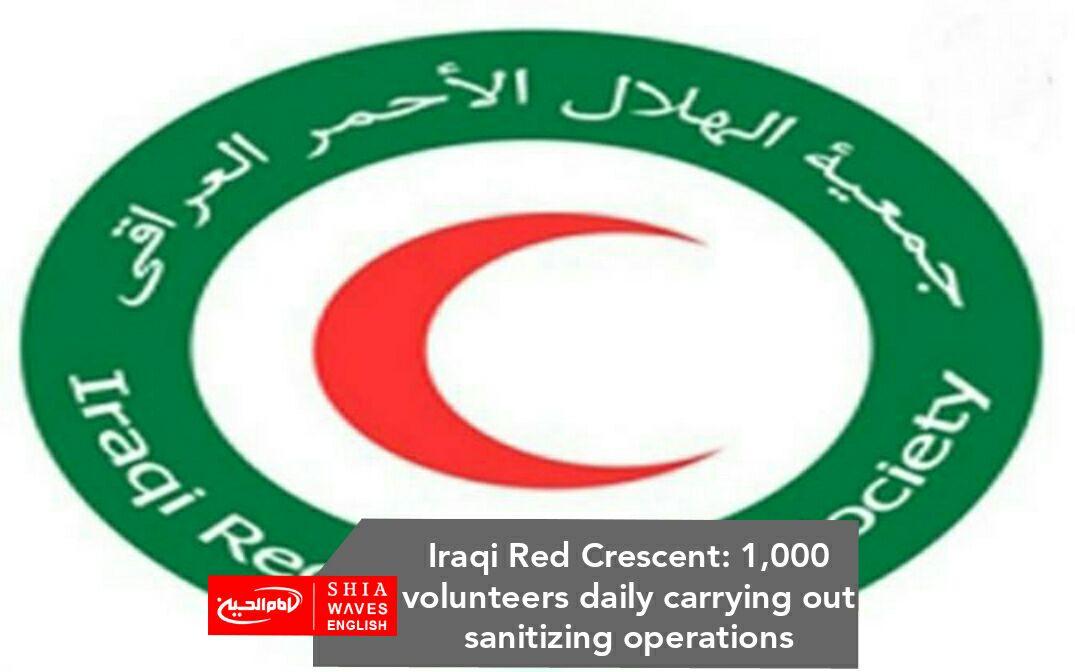 The Iraqi Red Crescent Society announced, on Saturday, that 1,000 volunteers a day are carrying out sanitizing operations in governmental and non-governmental institutions in
The Iraqi Red Crescent Society announced, on Saturday, that 1,000 volunteers a day are carrying out sanitizing operations in governmental and non-governmental institutions in various parts of Iraq, while confirming the start of manufacturing surgical masks and distributing them for free.
The Society added that awareness campaigns are also underway including the distribution of thousands of publications, noting that mobile medical detachments are also providing preventive guidance, alongside the signs on shops and public markets.  
In addition, loudspeakers in public places and radio stations are also being used to spread awareness and introduce ways to prevent coronavirus.