India
Thousands of Indian Muslims protest against insulting the Prophet Muhammad, peace be upon him and his progeny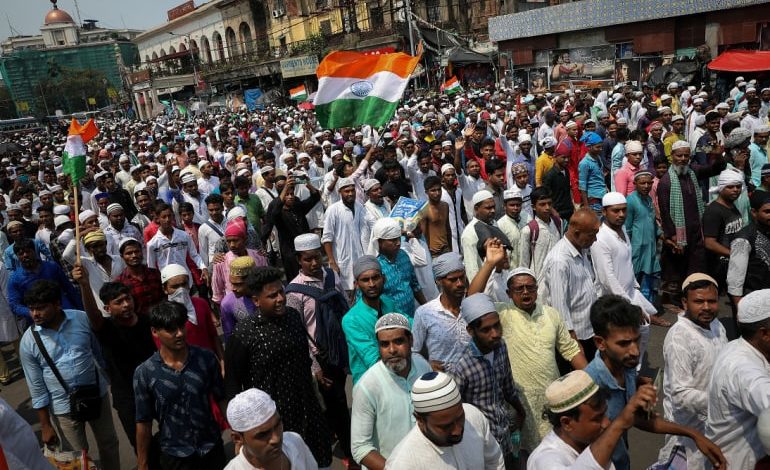 Tens of thousands of Muslims went out in the city of Bareilly in the Indian state of Uttar Pradesh, in protest against the repeated insults against the Prophet, peace be upon him and his progeny, by Hindu officials, and to denounce the violations that Muslims are subjected to there.
The protests, which spread to several cities in northern and eastern India, erupted over insulting statements about the life of the Prophet Muhammad, peace be upon him and his progeny, made by male and female ruling party officials in May and June.
The party suspended the official from work, and said it condemned any insult to any religion, but critics say that religious polarization has deepened in India since Narendra Modi came to power in 2014, and so far the Prime Minister has not commented on this issue.
Countries including Qatar, Saudi Arabia, the United Arab Emirates, Oman and Iran have lodged diplomatic protests over the anti-Islam statements.