India
Muslim girl in Kashmir handwrites Quran in six months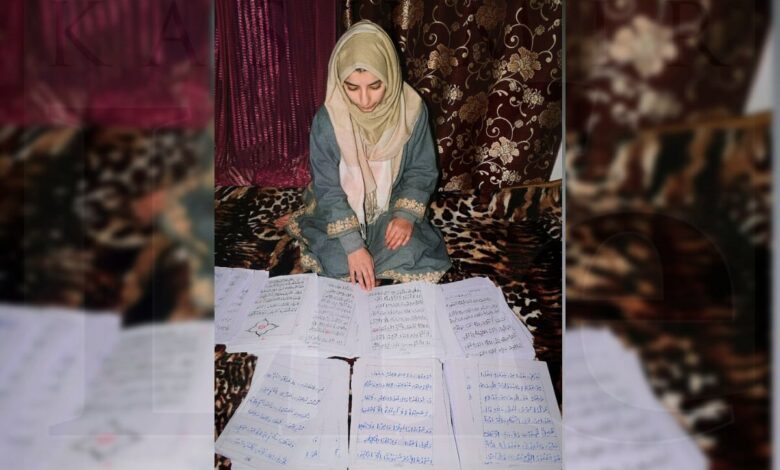 A Muslim girl in the Indian-administered Kashmir has made the rare achievement in a six-month time.
Studying in eleventh standard, Arbeen Tahir, daughter of Tariq Ahmad Parray, has handwritten the Quran in six months.
Arbeen lives in Hanjin area of Bandipora. She did this because she was passionate about it.
"It was my dream from childhood to write Quran Shareef by hand," Arbeen said. "Before writing it, I tried my hand in calligraphy."
Arbeen said after she was personally satisfied that she has been able to properly write, she started handwriting the Quran.
The handwritten Quran copy is spread over nine hundred pages. "My family supported me wholeheartedly in this," she has said. "I would like to thank my cousin, Dr Seerat Wani, and my professor, Adil Rehman. Both of them helped me and encouraged me."