India
Sunni extremists chant slogans against Shias in Kashmir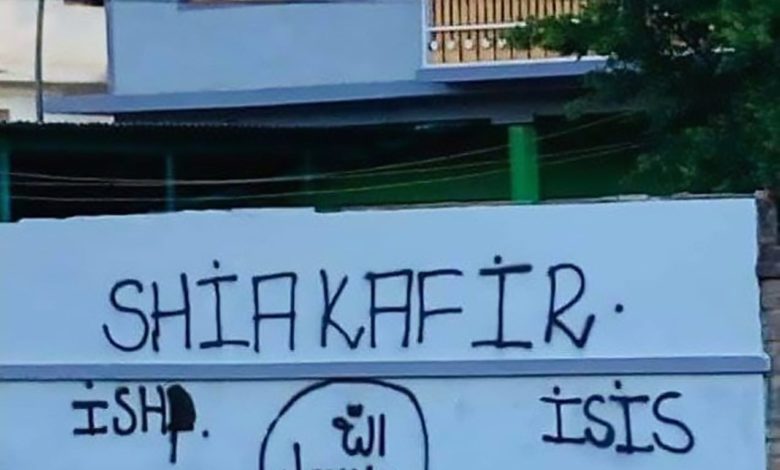 The disputed region of Kashmir between India and Pakistan has become a situation over which neither country has complete control, turning Kashmir into a region where Sunni extremists thrive.
Yesterday, a picture of Sunni extremists chanting slogans against followers of the Ahlulbayt, peace be upon them, in Kashmir was published online.
The slogan was seen yesterday in Indian-occupied Kashmir, with the words "Shia infidels" written below it and a symbol of the Sunni extremist terrorist group, ISIS.
This is the first time in decades of clashes between India and Pakistan in Kashmir that anti-Shia slogans have appeared in the region, as Kashmiris and Sunnis in the region have united in their opposition to the Indian occupation in recent years.
But the followers of the Saqifa throughout history have always been the standard bearers of insults, violence and the killing of Shias, and they have spared no effort in this regard.
Such acts do not have a place in true Islam, and any violation of the rights of others is denounced.