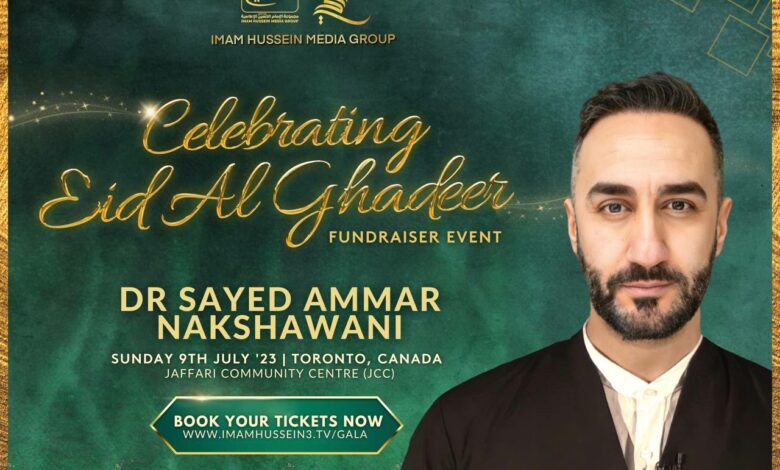 Imam Hussein Media Group is going to host a large gathering of viewers in Toronto, Canada.
The Public Relations Department of the Media group said, in a statement received by Shia Waves Agency, "the gathering is scheduled to be held on Sunday, July 9 at 16:00 local time at the Jafari Center in Toronto, which will be simultaneously broadcasted live on all IHTV channels.
The event will be attended by some of the most important personalities, speakers, Maddahs and popular figures of the Shia community in the western world, including Dr. Sayyed Ammar Nakhshavani, the famous English-speaking lecturer, Sayed Maisam Abbas, the popular Maddah of the Urdu language, and other Maddahs of Ahl al-Bayt, peace be upon them, as well as Mr. Ali Fadhel and Ali al-Zahiri.
The statement adds that the event will be a fundraiser to collect donations and gifts for financial support of the activities of Imam Hussein Media Group.
You can register for attendance in this conference through the internet address www.imamhussein3.tv/gala.
It should be noted that the Group has previously organized seven gatherings in Germany, Canada, Sweden and England.