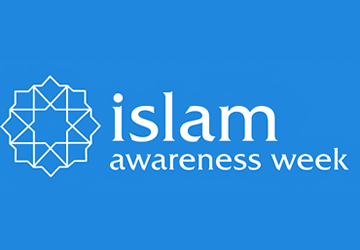 In the lead-up to the sixth annual anniversary of the Quebec City mosque attack, Quebecers are once again invited to participate in Muslim Awareness Week (MAW) as an opportunity to learn about fellow residents and engage in efforts promoting inclusion and cross-cultural understanding.
There will be a strong interfaith and community component, with participation by members of various faith communities, as well as politicians and academics, including world renowned philosopher Charles Taylor.
This year marks the second National Day of Remembrance of the Quebec City Mosque Attack and Action Against Islamophobia.
This year, with partners in Montreal, Laval, Longueuil, Gatineau, Brossard and Quebec City, MAW is offering a series of in-person and online activities, in French and English, that highlight the diversity of Quebec's Muslim communities in a variety of fields, including the arts, civic engagement and climate justice. And, as it does every year, MAW is also organizing a vigil on January 29.
Muslim Awareness Week is a yearly week of solidarity and exchange where people of all ages, backgrounds, and beliefs are invited to learn about the achievements, contributions, aspirations and concerns of Quebecers of Muslim faith.