Canada
'Humanity has become a weapon of mass extinction': UN says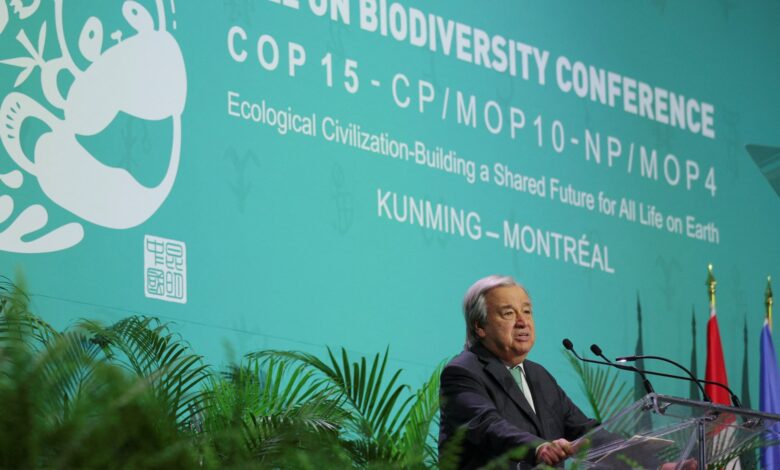 UN Secretary-General Antonio Guterres has slammed multinational corporations for turning the world's ecosystems into "playthings of profit" and warned failure to correct course would lead to catastrophic results.
"With our bottomless appetite for unchecked and unequal economic growth, humanity has become a weapon of mass extinction," he said at the ceremonial opening of talks on biodiversity in Montreal on Tuesday.
Nearly 200 countries have gathered for the December 7-19 UN Biodiversity Conference, the 15th meeting of the Conference of the Parties (COP15) to the Convention on Biological Diversity (CBD).
The conference will aim for the adoption of the post-2020 global biodiversity framework, a global roadmap for the conservation, protection, restoration and sustainable management of biodiversity and ecosystems for the next decade.
One million species are at risk of extinction, one-third of all land is severely degraded and fertile soil is being lost, while pollution and climate change are accelerating the degradation of the oceans, according to reports.
"We are treating nature like a toilet," Guterres said. "And ultimately, we are committing suicide by proxy," with the effects felt on jobs, hunger, disease and death.
Negotiators hope that the two-week UN summit yields a deal that ensures there is more "nature" — animals, plants, and healthy ecosystems — in 2030 than what exists now. But how that progress is pursued and measured will need to be agreed upon by all 196 government signatories of the CBD.