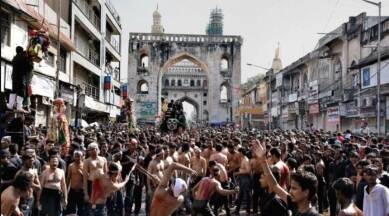 Hyderabad, India- Anjuman-e-Mutawallian, a Muslim organization, has taken steps to ensure a safe and peaceful Muharram procession in Hyderabad.
The organization has collaborated with local authorities to ensure the welfare of custodians and participants.
They have also set up medical camps and made arrangements for the distribution of water and food.
The organization has appealed to the people to observe Muharram with utmost reverence and to maintain social distancing norms.
The Anjuman-e-Mutawallian's efforts have garnered praise from the community for their dedication towards the safety of the procession.