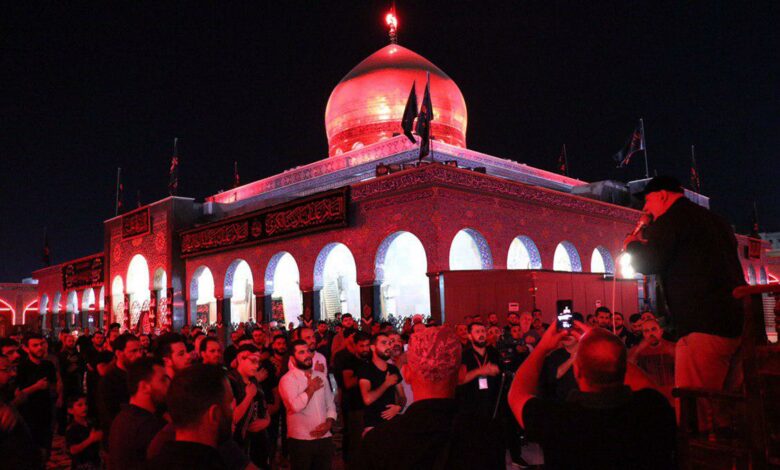 The Syrian capital, Damascus, is witnessing the influx of thousands of AhlulBayet followers from all over the world to mark the martyrdom anniversary of Sayyeda Zaineb, peace be upon her, today the 15th of the month of Rajab, corresponding to the 7th of February.
Sayyeda Zaineb, peace be upon her, is the daughter of Imam Ali and Sayyeda Fatimah AL-Zahraa, peace be upon them. Her painful martyrdom is on the 15th of Rajab for the year 62AH.
The Holy Zainebi Courtyard has been covered in black to mark this tragedy that befell AhlulBayet, peace be upon them.
Mourning ceremonies and Husseini processions have begun flocking towards the holy shrine to commemorate her martyrdom and to extend heartfelt condolences to Imam of al-Mehdi, may Allah hasten his honorable reappearance.
It Is worth mentioning that the director of the Public Relations office of the Supreme Religious Authority, Grand Ayatollah Sayyid Sadiq al-Hussein al-Shirazi, Sayyid Aref Nasrallah arrived in Damascus last week with a delegation to discuss preparations for the commemoration of Sayyida Zaineb's martyrdom.
Husseininyahs, mosques and Islamic centers, in Islamic and non-Islamic countries, commemorate this tragedy by holding mourning ceremonies, Husseini processions and scholars delivering lectures on the honorable biography of Sayyeda Zaineb, peace be upon her.