Yemen
Yemen: Condemnations after Saudi coalition demolishes historic mosque in Al-Khoukha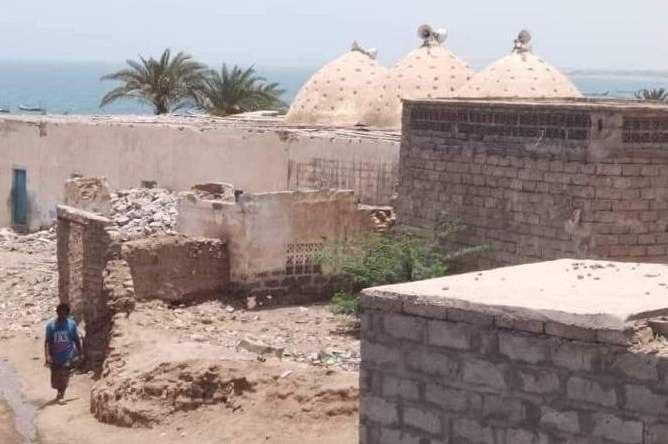 The office of the General Authority for Endowments in the Yemeni province of Al-Hodeidah condemned the actions of members of the Saudi coalition to demolish and destroy the Al-Noor Mosque in Al-Khoukha district, which dates back more than 500 years.
In a statement, the Endowment Office considered the demolition of one of the historical mosques in the Al-Khokha district a crime in the record of crimes committed by the coalition since the early days of the war on Al-Hodeidah and other Yemeni provinces.
The statement clarified that the mosques that were spared the bombing of the coalition planes were not spared from the destruction and demolition of the extremists that seek to eliminate the archaeological Islamic monuments, whether mosques or the shrines and graves of the prophets and noble companions.
It indicated that the coalition's targeting of historical monuments and archaeological sites aims to eliminate the historical Islamic cultural heritage of the Yemeni people and all historical evidence of the Yemeni civilization rooted in the depth of history.
The office appealed to the international organizations concerned with preserving the Islamic heritage, condemning this criminal act, and protecting mosques and historical monuments that are subject to obliteration and distortion.