United Kingdom
Britain: Officials of cultural centers and Shia clerics prepare to participate in the Conference of World Religions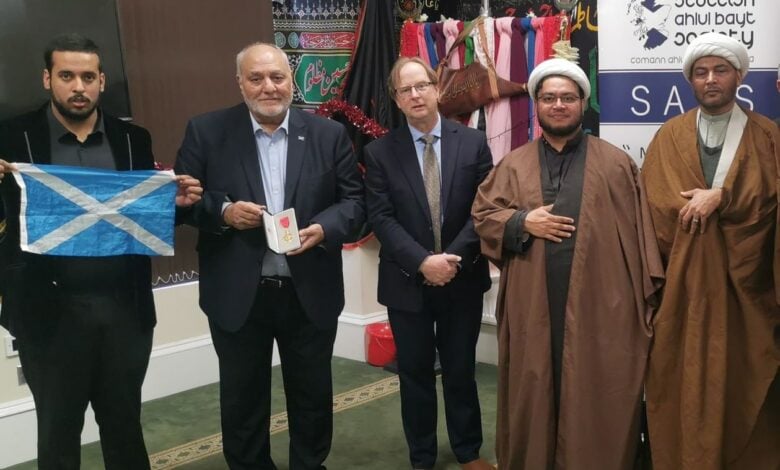 The Islamic Shia Center in the Scottish city of Glasgow is preparing, along with a number of Shia leaders and clerics, to participate in the Conference of World Religions to be held in the US city of Chicago early next year.
The center's management said in a statement, seen by Shia Waves News Agency: "Two days ago, it hosted a delegation of members of the Parliament of the World's Religions, along with representatives of the Shia communities, in preparation for participating in the conference of religions that will be held early next year, in addition to a second conference that will be held in the year 2026.
It added, "We are pleased that Shia representatives are participating in this global conference."
The Conference of World Religions aims to open a global discussion among followers of different religions. The first conference was held in 1893 and has continued to hold consultative and discussion meetings to this day.