Uncategorized
Devotees, loyalists of Ahlulbayt hold large Mawakib to say farewell to months of sorrow……………….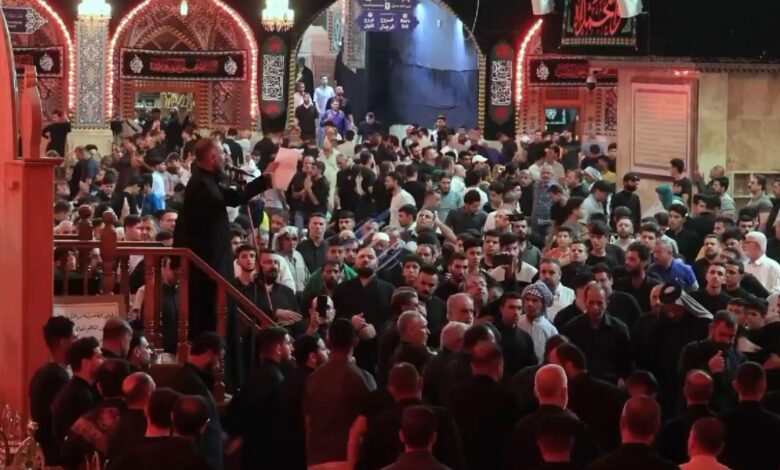 Employees at Imam Hussein Holy Shrine, poets, reciters and Husseini processions organizers launched on Saturday a large Husseini gathering near the two holy shrines to say farewell to the months of sorrow, Muharram and Safar.
The participants told Shia Waves Agency that "With sadness, we bid farewell to the months of sorrow after two months of holding the Husseini mourning ceremonies of the Master of Martyrs, peace be upon him."
They added that "We hold this Mawakib to renew our pledge of allegiance and commitment to the Holy Prophet and his pure family, peace be upon them," pointing out that "This Mawakib has begun since 2005 the loyalists of Ahlulbayt, peace be upon them."
It should be mentioned that yesterday, Sunday, the red flags were raised over the holy shrines of Imam Hussein and his brother Abu al-Fadl al-Abbas, peace be upon them, ending the month of holy Safar.