Palestine
Israel occupation forces demolish mosque in Qalqilya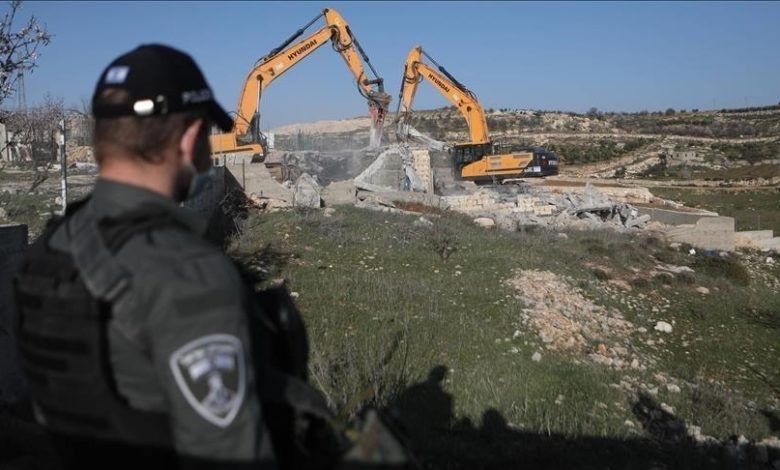 As Saudi Arabia demolishes mosques under the pretext of expansion, Israeli occupation forces have demolished an under-construction mosque in southern Qalqilya, Palestine.
Israeli forces escorted a bulldozer into the town of Arab Al-Ramadin and razed the mosque to the ground.
According to local sources, the demolition activities are in preparation for the construction of new illegal settlement units.
The Israeli army justified the measure by claiming that the homes and buildings are located in 'Area C' of the occupied West Bank, which is under its military and administrative control.
Palestinians are prohibited from making any structural changes or building any new structures in Area C without an Israeli permit, which is almost impossible to obtain.
There has been an increase in anti-Islamic acts after the normalization.