Palestine
More than 150 Palestinians injured in al-Aqsa mosque clash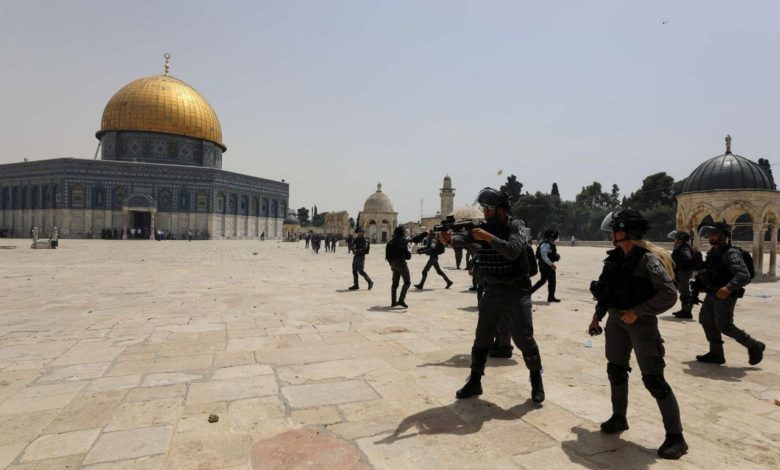 Medics say more than 150 Palestinians have been injured in clashes that erupted when Israeli riot police entered Jerusalem's al-Aqsa mosque compound, in the most significant violence at the holy site since similar scenes sparked a war last year.
Most of the Palestinian injuries on Friday were incurred by rubber bullets, stun grenades and beatings with police batons, the Palestine Red Crescent said.
Israeli forces stormed the mosque's courtyards after the dawn prayers, and fired stun grenades, tear gas and rubber-coated bullets at the worshipers.
A number of worshipers are still trapped in the Dome of the Rock and Al-Aqsa Mosque.
Meanwhile, Minister of Jerusalem Affairs Fadi al-Hadmi condemned the Israeli forces' storming of the mosque and the attack on worshipers, blaming the Israeli government "full responsibility" for the repercussions of that, calling on the international community to move quickly to stop the Israeli violations.