Europe
Germany: Unidentified extremists attack mosque, paint swastikas on its walls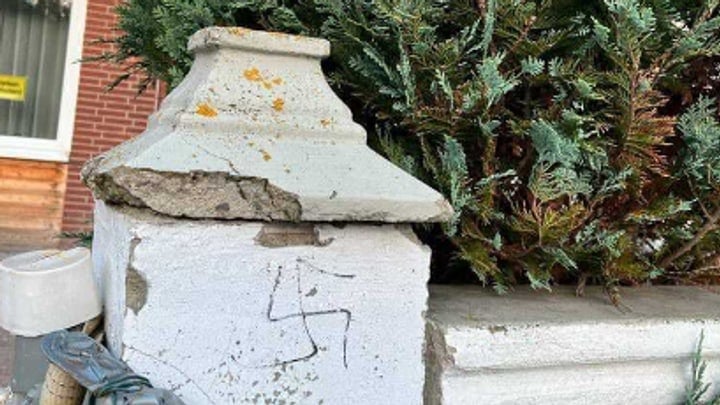 Unidentified extremists attacked a mosque in the western city of Göttingen in northern Germany, in a new racist incident.
The extremists last week, painted 5 swastikas on the walls of the mosque, in what appears to be a message of hate against Muslims in the city.
For its part, the local police in the state confirmed that the swastikas painted on the walls were five and that they had opened an investigation.
According to the police, the graffiti dates back to the period between 15 and 22 September.
At the end of last August, the "Mawlana" mosque in the German city of Barnstorf was subjected to a similar racist attack, as unknown persons left a message of hate and racism against Muslims and Turks.
"We will kill all of you Turks," the letter signed with "NSU 2.0" which stands for the National Socialist (NSU) underground, a terrorist organization.
Germany, where racist threats are frequent, witnessed 662 attacks last year targeting Muslims and mosques.