Europe
Protest in front of the Bahrain Embassy in London on International Day in Support of Victims of Torture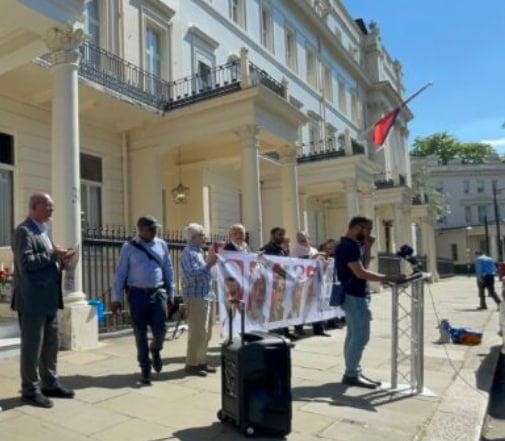 British activists and MPs organized a protest in front of the Bahrain embassy in central London.
The protest was organized to celebrate the United Nations International Day in Support of Victims of Torture and the 11th anniversary of the conviction of prominent Bahraini opposition leaders.
The protesters demanded the release of all political prisoners in Bahrain, led by the academic Dr. Abdul-Jalil Al-Singace, who spent nearly a year on a hunger strike to demand the return of his cultural research that had been confiscated by the Jaw prison administration.
Activists raised pictures of leaders and symbols, calling on the authorities to release them unconditionally.
The participants expressed their solidarity with the political prisoners, expressing their appreciation for their steadfastness in prisons.