Australia
Sydney-based Husseiniyah of Al-Yasin distributes sacrificial meat to needy families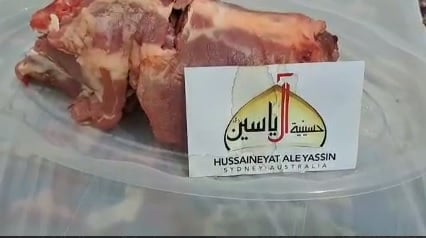 The charitable committee affiliated to the Sydney-based Mosque and Husseiniyah of Al-Yasin, through its Sacrifice Project, distributed sacrificial meat to the needy families.
These charitable activities coincide with blessed birth anniversary of Lady Zainab, peace be upon her, and for sake of Imam Mahdi's safety, may Allah hasten his honorable reappearance.
It is worth mentioning that the Husseiniyah of Al-Yasin in Australia is affiliated to the Grand Ayatollah Shirazi.