Australia
Arbaeen Procession 2022 in Melbourne, Australia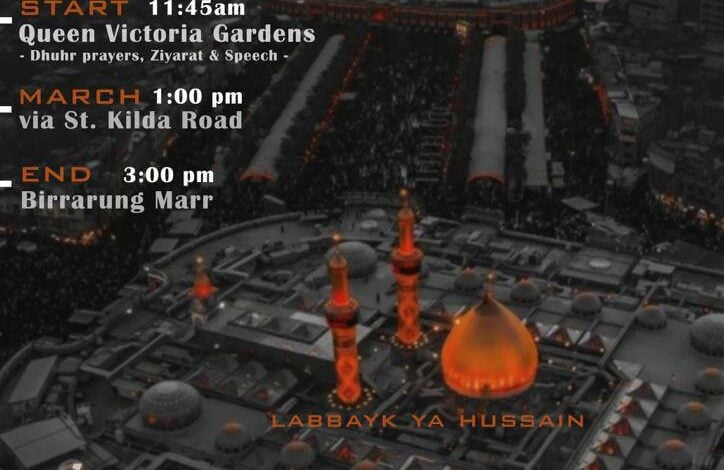 Today, Sunday, hundreds of Ahlulbayt followers went out in the streets of Melbourne, Australia, in a mourning procession to commemorate the Arbaeen of Imam Hussein, peace be upon him.
The procession started from Queen Victoria Gardens after noon prayers and ended at Birrarung Marr Park.
This is the eleventh annual procession held in the city under the slogan, "The Walk of Love".