Asia
Leaked documents show China's careful coordination of Uyghur repression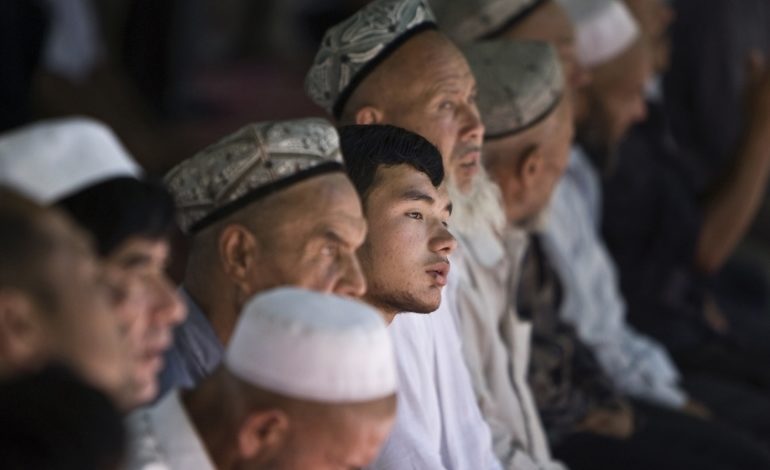 Classified speeches given by high-ranking Chinese Communist Party officials describe Uyghurs and other Muslims as an "enemy class" whose traditions must be wiped away for China to survive, startling new evidence of the coordinated brutality authorities have deployed to force restive minority groups to assimilate, Radio Free Asia (RFA) reported.
The speeches are part of a trove of documents known as the Xinjiang Police Files, leaked records allegedly from internment camps in the Xinjiang Uyghur Autonomous Region (XUAR) that were released in May by German researcher Adrian Zenz, an expert on the region. The files contain information about more than 20,000 detained Uyghurs.
The internal-party speeches, labeled "classified documents," show that Chinese government officials carefully planned what the United States and the parliaments of some western countries have said is genocide and crimes against humanity.
Among the documents is a May 2017 speech by Chen Quanguo, Chinese Communist Party secretary of the XUAR from August 2016 to December 2021, who said the Chinese government's crackdown in Xinjiang was not an act of stamping out criminals but rather an "extinction war" aimed at the Uyghur population. He called the Uyghurs an "enemy class."
Chen described a "strike hard" campaign strategy of governing Xinjiang that was directed by the Chinese President Xi Jinping and included the imprisonment of Uyghurs.
According to the files, Chen's instructions in his speech were based on directives received from China's central government.
Rights groups have issued reams of credible, well-documented reports about the detention of an estimated 1.8 million Uyghurs and other Turkic minorities in the XUAR, along with widespread surveillance, discrimination, restrictions on culture and freedom of religion that the groups face, and severe rights abuses, including torture, sexual assaults, and forced labor.