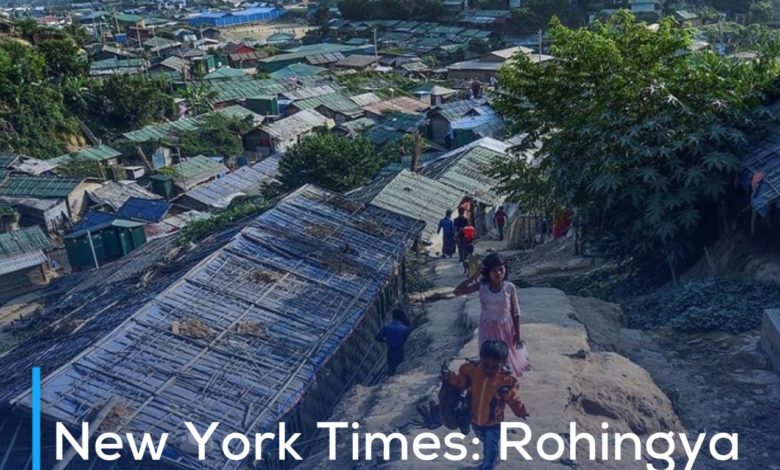 ---
The New York Times said that at least 8 Rohingya Muslims were killed in less than a month in refugee camps in southeastern Bangladesh by gangs trying to silence anyone who dares to expose their practices publicly.
In a report by the newspaper, Hannah Beech, the former director of its Southeast Asia bureau, said that members of these gangs that plagued the camps often threaten their victims before killing them, leaving their targets in a state of constant panic.
The newspaper stresses that life in the largest refugee camp in the world has already become impossible, after the Rohingya Muslims were forced to flee the ethnic cleansing in their native land – Myanmar – and they are now living amidst tents with people looking for new recruits, drug dealers and kidnappers who traffic in women and children.
Worst of all, residents say, there is little hope of a haven from gang violence, and some of those killed over the past month in the camps have warned the Bengali and international authorities that their names were on a list they said was prepared by the largest armed group, the Army Rescue the Arakanese Rohingyas" (ARSA).