Africa
Burkina Faso: Shias complain of Wahhabi harassment and violations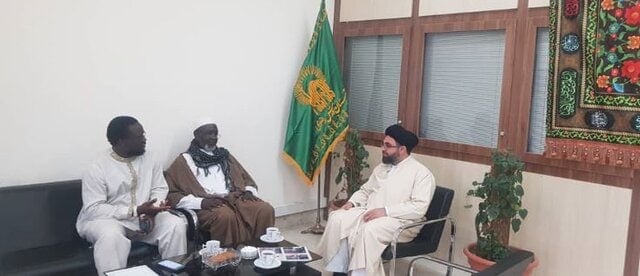 The religious leader of the Shias of Burkina Faso, Sheikh Ali Badara, visited the Holy Shrine of Imam Redha, peace be upon him, and met the director of international relations there, Muhammad Zulfiqari.
Sheikh Ali Badara said that Burkina Faso, which is located in the west of the African continent, has a population of 10 million, and because it was a French colony, the official language of the people of the country has become French.
He stressed, "60% of the population of Burkina Faso are Muslims, and a very high percentage of Muslims are Sufis, Wahhabis and followers of the Ahlulbayt, peace be upon them."
Badara added that Shias have no problem in practicing their religious rites, and fortunately the government does not place any restrictions on performing religious rites; however, the only problem facing the Shias of Burkina Faso today is the harassment and false accusations leveled by the Wahhabis against the Shias.
He pointed out that the Wahhabis, with the help of some countries, now own a TV channel, a radio station, and other media platforms, at a time when the Shias never had any capabilities of this kind that would help them convey the voice of Ahlulbayt, peace be upon them, to the people of Burkina Faso.