Africa
Tanzanian pilgrims feel unparalleled spirituality inside the Holy Shrine of Imam Hussein, peace be upon him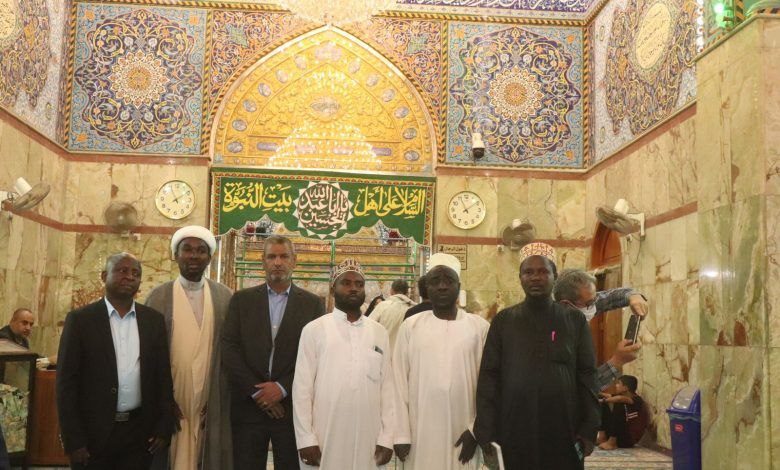 A delegation of religious science students from the Republic of Tanzania visited the Imam Hussein Holy Shrine to learn about the cultural and religious projects adopted by the Holy Shrine in spreading the true Islamic identity and the principles of the Ahlulbayt, peace be upon them.
Ramadan Zubair, a preacher in the mosque of Imam Jafar al-Sadiq, peace be upon him, in Tanzania, stated that the delegation included a number of students of religious sciences who visited the holy shrines.
He added, that the delegation was impressed by the nature of the projects and the spiritual atmosphere that exist in the holy city of Karbala and at the shrine of Imam Hussein, peace be upon him.
Zubair indicated that the delegation agreed with the administration of the Holy Shrine to repeat these visits, especially for the converts in Tanzania, and to hold religious and jurisprudential courses for the Muslim community in the East African country.