Africa
Misbah al-Hussein Foundation's 100,000 Ramadan meals project reaches Niger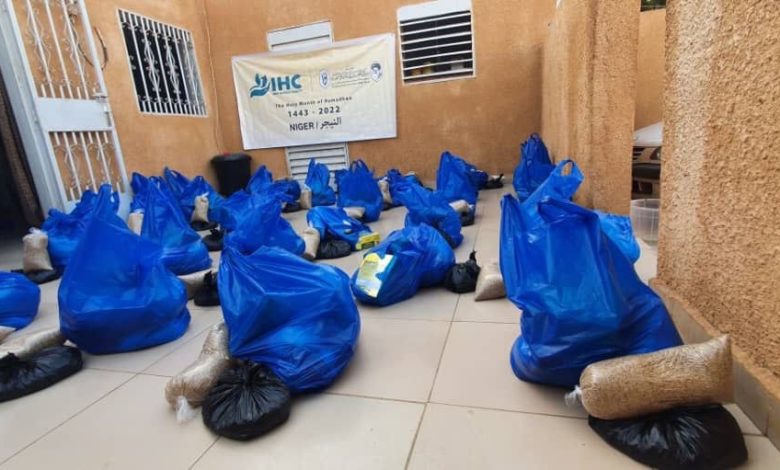 The Misbah Al-Hussein Foundation for Relief and Development continued to distribute Ramadan aid to the families of orphans and the underprivileged in Iraq and Arab and Islamic countries.
The Foundation, operating under the auspices of the Shirazi Religious Authority in Karbala, and in cooperation with the IHC, aimed to distribute 100 thousand meals to underprivileged families, to help them out during the great month of Ramadan.
The Foundation said in a statement received by Shia Waves, "The project started in Iraq, and from there to other countries such as Lebanon, Afghanistan and Yemen," noting that "the Foundation's team delivered Ramadan food assistance to poor families in the African country of Niger."
The statement pointed out that "the food aid was prepared and distributed to the beneficiaries by delivering it to their homes and bringing joy to their hearts during the days of the great month."
In its statement, the Foundation also stressed that the work comes based on the commandments of the Supreme Religious Authority, Grand Ayatollah Sayyid Sadiq al-Husseini al-Shirazi.