World
World Nonviolence sends message to Algerian authorities following arrest of journalists and activists of peaceful protests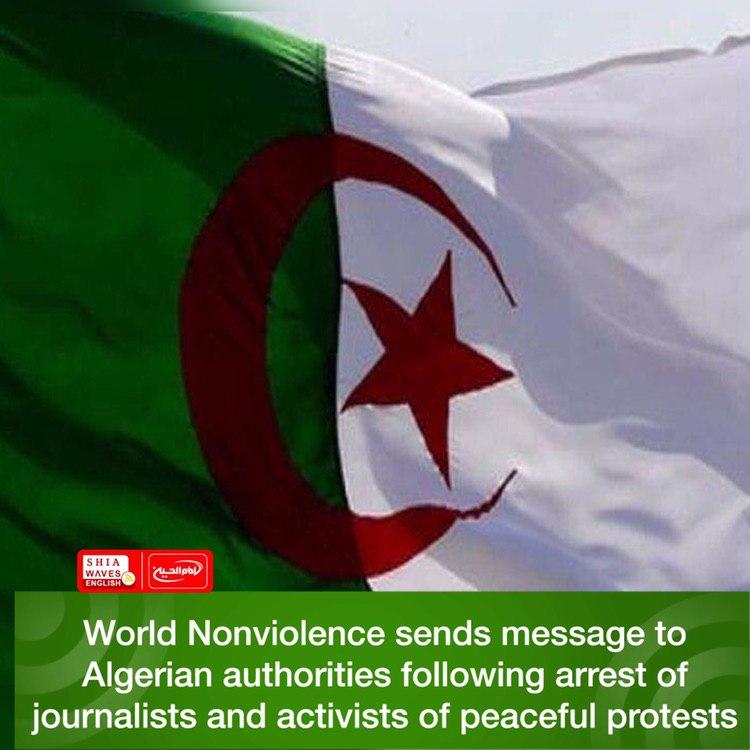 The World Nonviolence Organization, Free Muslim, affiliated with the Imam al-Shirazi International Foundation in Washington DC, sent a message to the Algerian authorities following the recent peaceful protests in
The World Nonviolence Organization, Free Muslim, affiliated with the Imam al-Shirazi International Foundation in Washington DC, sent a message to the Algerian authorities following the recent peaceful protests in the country and the detention of journalists and activists that followed.
The organization said in its message, "The Algerian authorities are still holding a number of journalists and activists who participated in the peaceful protest actions that overthrew the previous government without a valid or legal justification. Authorities should review this procedure, as it contradicts the right to expression and human rights." 
It added, "As data from Algeria indicates that the remnants of the previous dictatorial regime that was overthrown by the recent protests still impede the supposed democratic transition."
The organization demanded the Algerian authorities to release all prisoners of conscience who are activists in the field of human rights, expressing its hope that the country will have a wise government that can administer after being plagued by dictatorial governments for several decades.