World
British Parliament calls for the assistance of Bahrainis stranded in Iran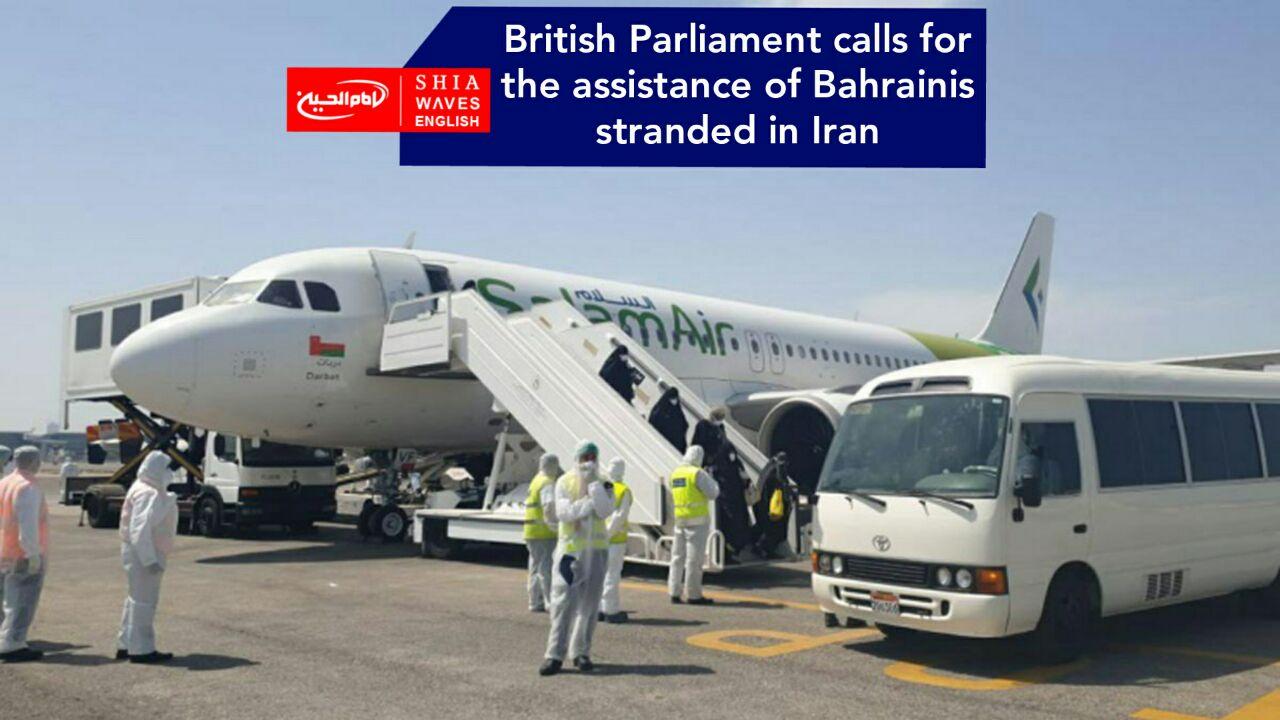 Chair of the APPG on Democracy and Human Rights in the Gulf and an SNP Shadow Minister, Brendan O'Hara, called on Foreign Minister Dominic Raab to help the 1500 Bahraini citizens stranded in Iran due to
Chair of the APPG on Democracy and Human Rights in the Gulf and an SNP Shadow Minister, Brendan O'Hara, called on Foreign Minister Dominic Raab to help the 1500 Bahraini citizens stranded in Iran due to disruptions by air travel caused by coronavirus to return to their homes, and urged the Bahraini government to take immediate action to help these Bahraini citizens at risk.
In a letter to the Secretary of State, O'Hara said: "As of last week, unfortunately, five of these people have died, and I would be very grateful if the UK could exercise its diplomatic influence with both Iran and Bahrain to ensure that these individuals can safely return to their country."
The Iranian government has struggled for several weeks to contain one of the world's most severe outbreaks of Coronavirus, which has caused 1335 deaths amid 17,361 confirmed cases.  Last Thursday, Bahrain's government accused Iran of "biological aggression" for allegedly concealing the extent of the outbreak and failing to stamp Bahraini travelers' passports, after Bahrain's parliament, which has no legislative power or opposition representation, controversially voted not to return the stranded Bahrainis until they were cleared of the virus.
However, Bahrain has faced rising domestic criticism for its failure to arrange the safe return of Bahraini citizens stranded in Iran, estimated to number between 1500 and 1700 individuals according to local activists. 
Brendan O'Hara has appealed to the British government to help to mediate the crisis, after being contacted by a British-Bahraini dual national whose father is among those trapped in Iran.
Human rights activists have accused the government of irresponsibility after healthy and infected individuals were reportedly allowed onto the same flight and three subsequent attempts by the government to bring citizens were reported to have been abruptly cancelled. Last night, the Ministry of Health announced that a flight scheduled to depart today had been cancelled by the airline.
Distraught Bahrainis have also reported that their hotels in Iran have arbitrarily evicted guests as they begin to close to combat the spread of the virus. 
The hashtag "Bring back the stranded Bahrainis" in Arabic has been seen trending on Twitter for several days.