World
Record number of anti-Muslim acts in France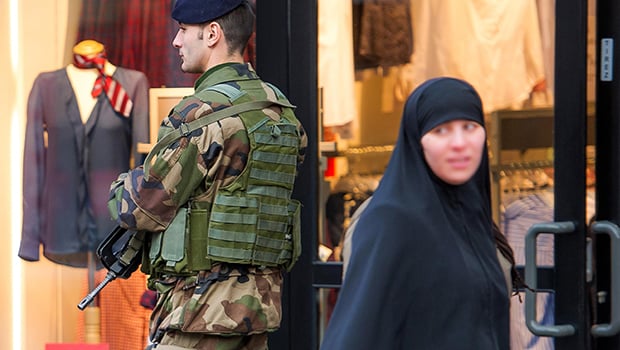 Head of French National Observatory against Islamophobia said that more anti-Muslim acts have been reported in first quarter of 2015 than in all of 2014
Head of French National Observatory against Islamophobia said that more anti-Muslim acts have been reported in first quarter of 2015 than in all of 2014.
He said in a statement that anti-Muslim acts rose by 500 percent, compared to the same period in 2011, adding that there were 222 anti-Muslims acts during the 1st quarter of 2015, (56 attacks and 166 threats) against a total of 37 acts in 2014, an increase of 500 percent.
He explained that this "burst" was mainly due to the deadly attack on the offices of the French satirical magazine Charlie Hebdo on Jan. 7, followed by a hostage situation in a kosher supermarket two days later, leaving a total 17 people dead.
He went on saying that the assaults targeted men and women, generally in public places and transportation, and in some instances pregnant women, pointing out that in certain cases, targeting mainly places of worship, grenades and firearms had been used.