World
All-hands-on-deck effort needed to combat modern slavery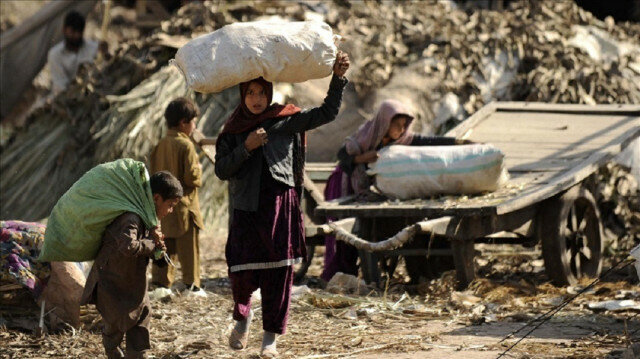 Modern slavery continues to increase significantly across the globe, and the United Nations wants everyone to focus on this disturbing trend as the world marks the International Day for the Abolition of Slavery on Friday.
According to the UN, forced labor and forced marriage have skyrocketed by 10 million cases over the past five years.
The UN's International Labour Organization (ILO) said in its latest report that as of 2021, some 50 million people worldwide were victims of modern slavery, with 28 million trapped in forced labor and 22 million stuck in forced marriages.
Even more alarming, over 150 million children are said to be subjected to child labor, which accounts for roughly one in 10 children globally.
"It is shocking that the situation of modern slavery is not improving," said ILO Director-General Guy Ryder. "Nothing can justify the persistence of this fundamental abuse of human rights."
The ILO emphasized that women and children remained disproportionately vulnerable when it came to being victims of slavery.
Compared to 2016 global estimates, 10 million more people were victims of modern slavery in 2021, with women and children making up a significant portion of that number.
Other forms of modern slavery include human trafficking, sex trafficking, and forced recruitment of children for use in armed conflicts.
When the International Day for the Abolition of Slavery is over, there are still 364 days of the year in which these problems need to be addressed and solutions to stop these abhorrent practices need to be made.