World
Protests around the world in solidarity with Hazaras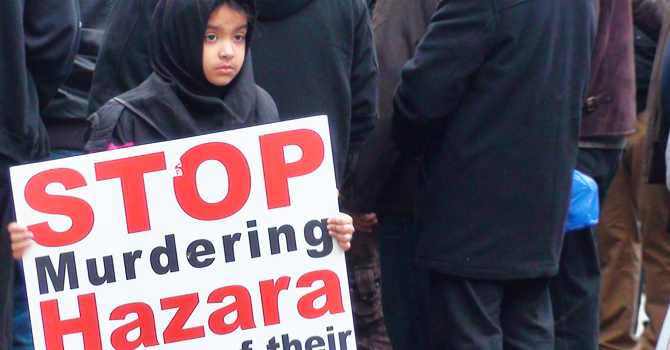 Peaceful demonstrations are taking place worldwide in solidarity with Hazaras who are continuously systematically targeted for their religious (Shia) and ethnic identity.
Germany, Afghanistan, Canada, France, and Pakistan have kickstarted the protests in which hundreds are taking part in over 400 alone, were present in the peaceful demonstration in Toronto on Sunday 2nd October.
Demonstrators laid rose petals and pens over white paper to pay tribute to the 40+ children who were killed in a suicide attack on September 30th in Kabul.
Similar signs and chants were used as the Hazara protestors in Kabul calling for the end of targeted attacks against the minority.
"They should not give it a different name, it is an attack on a particular group that has different religious beliefs," said rally organizer, Erfan Danha.
The World Hazara Council (WHC) sent out a global call for demonstration where the international community is urged to stand in solidarity with Hazaras and women's education in Afghanistan, this will be taking place between 8th-9th October.