World
Islamic Structures Demolished, Symbols Removed from Shops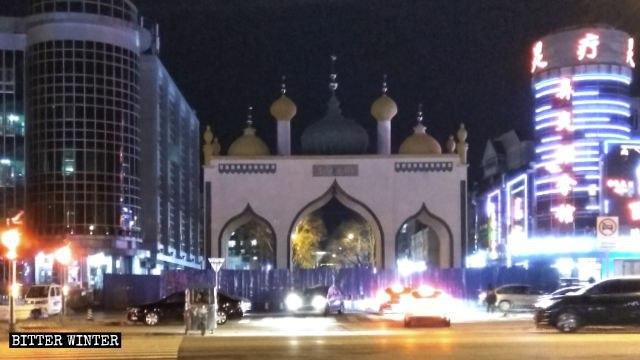 Nangeng Street, a famous Islamic street in the Miyun district of Beijing, houses a small community of Hui people. Ever since two Arabic-style archways with domes and star-and-crescent symbols were built at
Nangeng Street, a famous Islamic street in the Miyun district of Beijing, houses a small community of Hui people. Ever since two Arabic-style archways with domes and star-and-crescent symbols were built at the northern and southern ends of the street, they became the architectural landmarks of the district and very popular with the local people.
In mid-December last year, the government forcibly demolished these two structures, claiming that this has been done as part of the "street reconstruction."
This move angered the district's residents. "The government spent time and effort to build the archways, and now forcibly demolished them. This is a waste of money and energy," a local Hui Muslim said.
Islamic structures continue to be demolished across China. On November 20, local authorities destroyed the minarets of the Northern Mosque in the Chuanying district of Jilin city in the northeastern province of Jilin. According to a Muslim resident in the area, in mid-October, officials from the city's United Front Work Department and Religious Affairs Bureau ordered the demolition of the minarets, claiming that the structures were too high, incompatible with the surrounding buildings, and thus, negatively impacted the overall image of the city. The officials also threatened to dismiss and imprison the person in charge of the mosque if the minarets were not demolished.