World
Copenhagen protest slams Saudi attacks on Yemen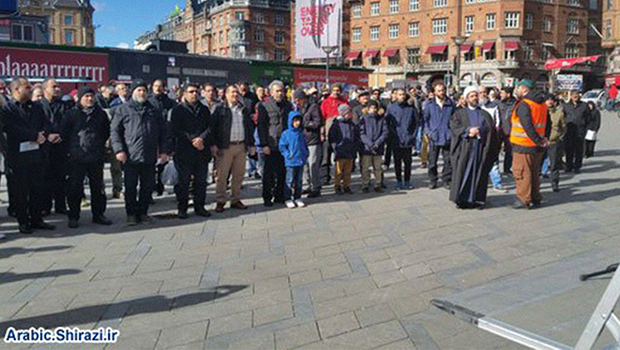 Hundreds of Danish Muslims have poured into the streets of the capital, Copenhagen, to condemn the Saudi deadly military aggression against their country as a violation of international law
Hundreds of Danish Muslims have poured into the streets of the capital, Copenhagen, to condemn the Saudi deadly military aggression against their country as a violation of international law.
A number of representatives of the Eminent Grand Ayatollah Sayed Sadiq Husseini Shirazi, may Allah prolong his life, participated in the rally, including the Eminent Sheikh Abdul Hassan al-Asadi representing the Institute of Imam Sadiq, peace be upon him, in Denmark.
The demonstrators carried banners while calling on the international community to probe crimes committed in Yemen and chanted peaceful slogans denouncing the aggression on oppressed people, particularly Yemen.