World
Indiana students try hijabs during Islamic awareness Week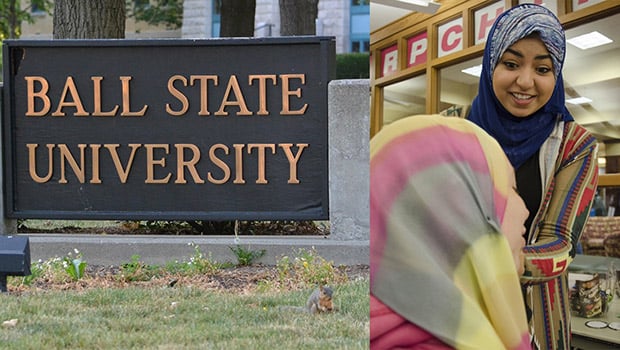 Students at Ball State University in Muncie, Indiana will have the opportunity to try on and keep hijabs regardless of their religion, during the university's Islam Awareness Week
Students at Ball State University in Muncie, Indiana will have the opportunity to try on and keep hijabs regardless of their religion, during the university's Islam Awareness Week.
Ball State Daily reported that the week of events, hosted by the Muslim Student Association, will focus on broadening discussion, awareness and inclusion through April 9.
In addition to the hijab experience, there will be a panel discussing feminism in the Islam faith. This will be a discussion of Eastern and Western cultures as they apply to women's rights.