World
Far-right Britain First team to be charged with "acts of terrorism"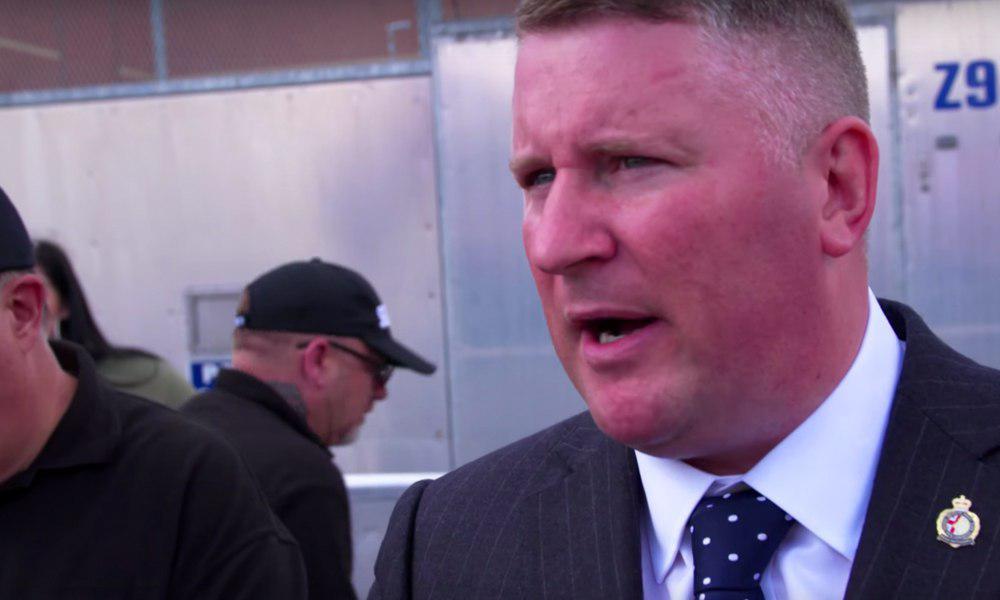 Figures from the far-right party Britain First have been accused of "commissioning acts of terrorism"
 Figures from the far-right party Britain First have been accused of "commissioning acts of terrorism"
The group from the party was arrested at Heathrow airport
The blog said that their laptops and phones were seized
Figures from the far-right party Britain First have been accused of "commissioning acts of terrorism" it has emerged.
According to a blog on Britain First's website, figures from the party were arrested at Heathrow airport, while returning from a trip to Moscow, and the leader Paul Golding is to be formally charged with a terrorism offence in the next few days.
The blog said that their laptops and phones were seized, and that Golding was kept in a prison overnight for refusing to comply with the police. It added that it was an "unexpected and savage turn of events".
But with Paul Golding leading an openly Islamophobic party, it seems this "savage turn of events" could merely be justice finally being served.