World
Nigerian police kill eleven protesters demanding release of Sheikh Zakzaky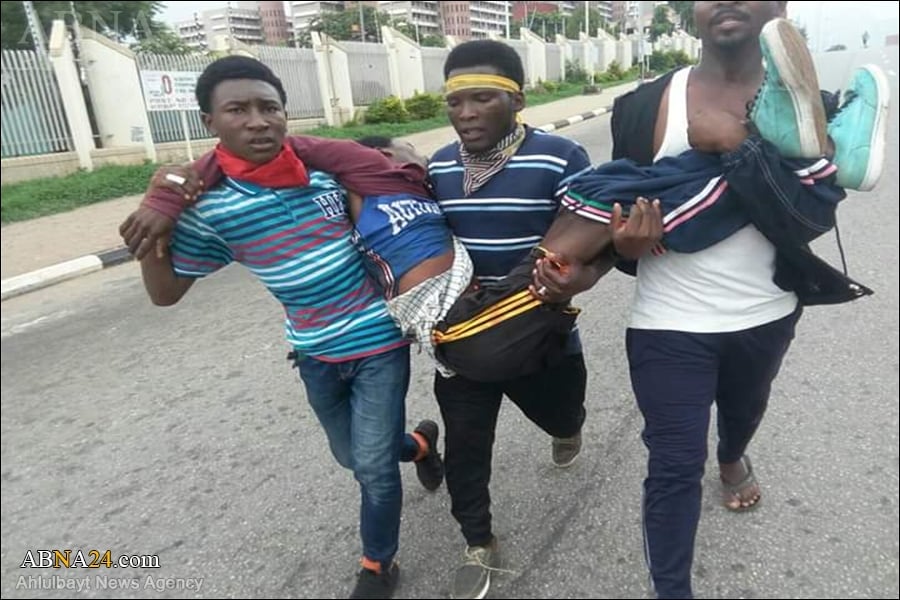 Nigerian security forces have killed at least eleven protesters who were demanding the immediate release of the senior Muslim figure Sheikh Ibrahim al-Zakzaky, who has been locked up in 
Nigerian security forces have killed at least eleven protesters who were demanding the immediate release of the senior Muslim figure Sheikh Ibrahim al-Zakzaky, who has been locked up in a government jail since 2015. 
The deadly clashes were occurred in capital Abuja on Monday when security forces attacked a group of pro-Zakzaky peaceful protesters and opened fire on them using live bullets. 
Reports, citing eyewitnesses, said at least one of the victims was an underage boy, adding that a large number of others sustained varying injuries in the brutal police raid. 
Zakzaky, now 66, has been in detention since December 2015 after his residence in the city of Zaria was raided by Nigeria's forces, during which he was beaten and lost vision in his left eye. 
During the brutal arrest, three of his sons were also killed, his wife sustained serious wounds, and more than 300 of his followers were killed. 
In 2016, Nigeria's federal high court ordered Zakzaky's unconditional release from jail following a trial, but the government has so far refused to set him free.