World
Vera Verinak became first Ukrainian Muslim to memorize Qur'an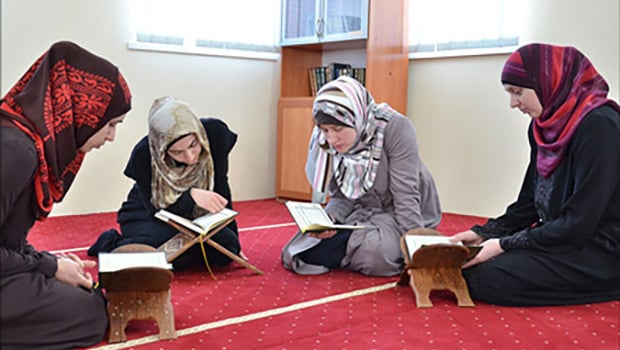 A woman, who reverted to Islam 17 years ago, has become the first Ukrainian to memorize the Holy Qur'an in full, overcoming language barriers and time constraint
A woman, who reverted to Islam 17 years ago, has become the first Ukrainian to memorize the Holy Qur'an in full, overcoming language barriers and time constraint.
She added that learning Arabic language was a great help for the ambitious Muslim revert.
Vera, 35, noted that she did not expect to succeed in memorizing the Qur'an in full, especially after considering language barriers and lack of time.
The Muslim mother says she is keen on teaching Muslims the Holy Qur'an as well as spreading true image of Islam among non-Muslims.
As of 2012, there was an estimated 500,000 Muslims in Ukraine and about 300,000 of them were of Crimean Tatars. Today Islam is the largest minority religion in Ukraine, coming next to Christianity.