World
Global Day of 'Ali Asghar' commemorated in various countries of the world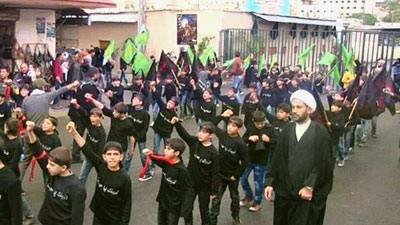 Hundreds of thousands of Shia Muslims in many countries commemorated the Day of Ali Asghar, the youngest child of Imam Hussein, peace be upon him, who was martyred at the plain of Karbala on 8th of Muharram 61AH.
In south Lebanon, Hundreds of Ahlulbayt followers, peace be upon them, participated in a mourning ceremony to mark this global day.
In Syria, a commemoration was held in Lady Zainab area in Damascus. Hundreds of children took part to mark this tragic event.
The Shia community in Nigeria also commemorated Day of Infants on 8th of Muharram. Orators explained how the infant was killed while in the arms of his father Imam Hussein, peace be upon them, when the Imam pleaded for water. The fact that the Imam took with him a newly born baby further demonstrates that his intention was never to engage in any armed rebellion. At Karbala, Ali al-Asghar was only six months old. He is honored by Muslims as the youngest martyr of the Battle of Karbala.