World
Nigerian army kills 18 Boko Haram terrorists in Pulka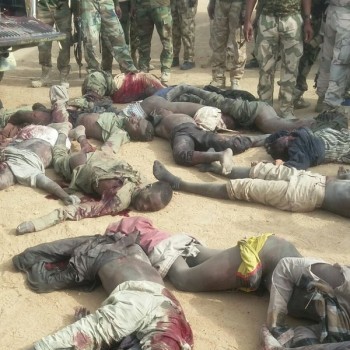 Nigerian army said it has repelled an attack by Boko Haram insurgents on military locations in Pulka and Bitta
The Nigerian army said it has repelled an attack by Boko Haram insurgents on military locations in Pulka and Bitta, in the fringes of Sambisa Forest, in Borno State, northeast Nigeria.
Army Spokesman Col. Sani Usman said Tuesday in a statement posted on the website of Premium Times Nigeria, that 18 militants were killed in the daring attack, including 16 from Pulka town and two from Bitta. He added that other militants were also injured in the attack.
He added that another number of militants were wounded in the attack, without giving a specific figure, noting that the Nigerian military forces on high alert in anticipation of any other attacks.
It is to be noted that the Nigerian army has recaptured several areas in northern Nigeria in recent months from the terrorist group Boko Haram.