World
Fire at Houston mosque under investigation as arson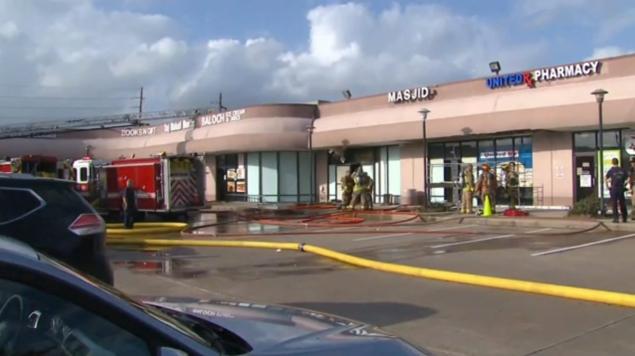 Fire at a Houston Mosque is under investigation
Fire at a Houston Mosque is under investigation as arson following string of anti-Muslim hate crimes.
A fire at a Houston mosque Friday was declared suspicious by investigators following a string of arson incidents at Islamic places of worship in other cities. 
The fire started around 2:45 p.m. CST on Christmas Day, according to the Houston Fire Department. Around 80 firefighters responded to the scene. 
The mosque and a nearby pharmacy were damaged by the smoke and heavy flames, according to officials.
A fire at a Southern California mosque earlier this month was determined to be a hate crime. Authorities believe the Dec. 11 fire at the Islamic Society of Coachella Valley was intentionally set and arrested 23-year-old Carl James Dial Jr. on suspicion of arson, hate crime and burglary, according to Reuters.
The fire sparked fears of anti-Islamic backlash following the Dec. 2 massacre in San Bernardino, California, by suspected followers of the so-called Islamic State terror group.