World
French politician criticized over Hijab smear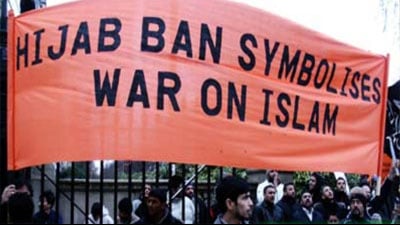 A former French minister has been facing fierce criticism for ridiculing a veiled Muslim woman who was sitting on the beach and circulating her photo on social media under the term of "attack on French culture".
The political row erupted after the former minister, Nadine Morano, complained on social media that had seen a Muslim woman wearing hijab on the beach.
Several politicians and Muslims leaders have condemned Morano's anti-Muslim slurs.
Criticism directed at Morano's definition of freedom which is" people should be allowed to wear whatever they want."
Others have accused the politician of breaching the privacy of the Muslim woman whose photo has been captured and circulated on social media.